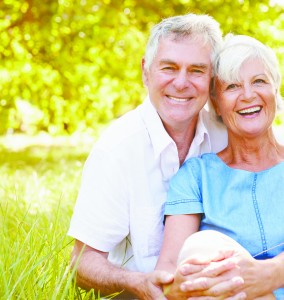 Is there a direct connection between heart disease and dental health? Many of us accept it as a fact that there is. We've heard it so often that gum disease can lead to heart disease, that it must be true. Right? Can we go one step further? Can we say that if we just keep our teeth and gums healthy, we can help ward off a heart attack or stroke…?
As you might expect, the American Dental
Association and the American Heart Association have both weighed in on the subject. Here's something to chew on….
From The American Heart Association:
"There's no conclusive evidence that preventing gum disease — periodontitis — can prevent heart disease or that treating gum disease can lessen atherosclerosis, the buildup of artery-clogging plaque that can result in a heart attack or stroke," according to an American Heart Association statement.
"The mouth can be a good warning signpost," says Ann Bolger, M.D., AHA volunteer and William Watt Kerr Professor of Clinical Medicine at the University of California, San Francisco. "People with periodontitis often have risk factors that not only put their mouth at risk, but their heart and blood vessels, too. But whether one causes the other has not actually been shown."
From the American Dental Association:
After acknowledging the position of the AHA, the ADA adds this to the discussion—"…However, many studies show an as-yet-unexplained association between gum disease and several serious health conditions, including heart disease, even after adjusting for common risk factors."
When we distill down the discussion, what is clear is that there is probably some connection between dental health and heart health. What remains unclear is what that connection really is. Most researchers agree on two observable facts:
1.) Inflammation is a common condition of gum disease and heart disease. It is present in both.
Gingivitis and atherosclerosis—the buildup of plaque in the arteries—are inflammatory processes.
2.) Many of the same types of bacteria present in periodontal disease are also present in heart disease.
A research paper published in both the Journal of Periodontology and the American Journal of Cardiology tried to reach a consensus. Based upon the findings of over 120 medical studies, the paper concludes that gum disease is a risk factor for coronary artery disease as well as for the health of blood vessels that supply the brain.
Thus, gum disease joins the ranks of other risk factors that can cause heart disease such as smoking, obesity, poor nutrition, genetics, etc.
Today, we have to be satisfied with that. No, eliminating gum disease won't automatically prevent heart disease any more than eliminating some of the other risk factors would. But at the very least, we can lessen our risk. And considering that heart disease and stroke are the number one and number three killers of American men and women respectively, isn't it worth the effort?
So, as a reminder of what the American Dental Association—and our mothers—have been telling us for years:
• Brush your teeth at least twice a day.
• Floss daily.
• Eat a healthy diet and limit between-meal snacks.
• Replace your toothbrush every three to four months, or sooner if bristles are frayed.
• Schedule regular dental checkups.
Your mouth, teeth, gums—and very likely your heart—will thank you for it.
www.puticeonit.com
For more information call 352.854.0681
Ocala 4730 SW 49th Rd.
Ocala 3515 SE 17th St #100
Summerfield 10435 SE 170th Place
Tavares 2754 Dora Ave.
The Villages 1950 Laurel Manor Dr., Bldg 240
The Villages 1050 Old Camp Road
Williston 412 W. Noble Ave.