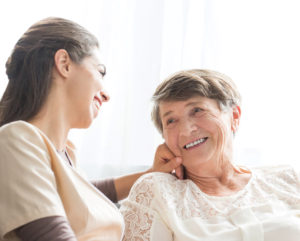 Home health care can be a real lifesaver. Those with elderly loved ones who need the assistance can know this can be a daunting task. It can be difficult for both the client and their caretaker(s). The journey finding the right company with the right caregivers that mesh with both the family and patient, can start right away.
Family First Homecare has spoken with case managers, social workers, discharge planners, geriatric care mangers, families and clinicians in our service areas. The major issue they are having is transitioning their patient home quickly and safely. FAMILY FIRST HOMECARE has your Solution…….
Family First Homecare's provides quick transition home from Hospitals, Skilled Nursing Facility, Rehabilitation Facility, or the need for same day start of care whenever and wherever needed.
• One call to Business Development Manager triggers an immediate response.
• Our Certified Registered Nurse (RN) is ready to do the start of care. RN provides clinical insight with an assessment and customized care plan.
• Certified Nursing Assistant is on call and ready to start care.
• Capable of providing Skilled Private Pay services (LPN or RN)
• Dedicated Scheduling Manager is ready to assist with scheduling needs.
• 24/7 down to 4 hours. Your scheduling needs dictate to us.
• As an Agency, Family First Homecare Caregiver's are Licensed, Bonded & Insured
• Private Pay or Long-Term Care insurance is all we take. Medicare does not currently pay for these services.
Here at Family First Homecare, our clinical personnel are trained to offer senior safety tips, specialized care for Alzheimer's and Dementia patients, help with physical or occupational exercises, advice, resources and recommendations for the elderly and their families. We understand that caring for an aging loved one can sometimes be challenging, especially in cases when an illness or injury are present. Let us help provide the integrity and dignity that they deserve.