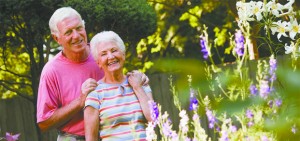 According to the American Cancer Society (ACS), cancer-related fatigue is the most common side effect of cancer and cancer treatment. Research suggests that anywhere between 70% and 100% of cancer patients getting treatment have fatigue. And about 30% to 50% of cancer survivors have said that their fatigue lasts for months or even years after they finish treatment.
In its continued efforts to educate the community about cancer treatments and its effects, InterCommunity Cancer Centers (ICCC) and Institute (ICCI) of Leesburg, Lady Lake and Clermont and the ACS are teaming up to provide important tips on how to overcome cancer-related fatigue.
What Causes Fatigue in People with Cancer?
The ACS describes fatigue as a common side effect of many cancer treatments like chemotherapy, radiation, stem cell transplant, and immunotherapy. These treatments often kill fast growing healthy cells, especially the cells in the bone marrow that make blood. As a result, this causes fatigue because red blood cells carry oxygen to fuel all the cells in the body. Too few red blood cells (anemia) mean too little energy to meet the body's needs.
Fatigue presents itself differently for every cancer patient. While many treatment-related and disease-related factors are linked to fatigue, you should be also checked by your physician for other emotional and physical factors that can enhance its effects including:
• Anemia
• Pain
• Emotional distress (including depression and anxiety)
• Sleep problems
• Medicines you are taking
• Other medical problems (such as infection; low thyroid function or other gland problems; or heart, lung, liver, kidney, or nervous system disease)
• Nutrition problems
• Low level of physical activity
• Use of alcohol and other non-prescribed drugs
"With the emotional and physical toll cancer takes on patients, it is extremely important for patients to discuss their fatigue with their nurse or doctor so that we can prescribe an action plan to help them remain strong in both body and mind," said Hal M. Jacobson, M.D., medical director of ICCC/ICCI in Lady Lake.
Tips for Managing Fatigue
Doctors, nurses, social workers, physical therapists, nutritionists, and a number of other medical providers might all be involved in treating your fatigue and their help should be welcomed. In addition, we encourage you to take advantage of local support groups and counseling to help further educate yourself about how to save energy, reduce stress, and distract yourself from the fatigue.
Sometimes it's challenging even for a doctor to figure out exactly what's causing your fatigue. However, a program of regular exercise, stress management, and finding ways to deal with anxiety and depression helps most patients overcome their fatigue. Keep in mind that it may take up to eight weeks of treatment before you notice your fatigue getting better, but for some people it happens faster.
• Save your energy
• Use distractions like listening to music, visiting with friends or reading a book
• Use attention-restoring activities like walking in a park, sitting in a peaceful setting, and gardening
• Reduce stress by talking about it in support groups and learning relaxation exercises
• Exercise your body by participating in aerobic and strength-building exercise programs (discuss with doctor prior to beginning any exercise program)
• Get nutrition counseling
• Improve sleep
"While it is extremely common for patients to experience some degree of fatigue during cancer treatments, that doesn't mean they should simply dismiss it. We encourage you to continue having an open dialogue with your physician about your fatigue so that he or she can assist in helping you more effectively manage your symptoms," added Alison Calkins, M.D., radiation oncologist at ICCC/ICCI.
For more information, please visit ACS' "Fatigue in People with Cancer" web page located at www.cancer.org/
treatment/treatmentsandsideeffects/physicalsideeffects/
fatigue/fatigueinpeoplewithcancer/fatigue-in-people-with-cancer-causes-of-fatigue-in-cancer
THE EXPERIENCE OF INTERCOMMUNITY
CANCER CENTERS
ICCC has 25 years of cancer-fighting experience having treated over 10,000 patients. They are dedicated to empowering patients to have the confidence they need to change their lives. Radiation Oncologists Drs. Hal Jacobson, Herman Flink, Maureen Holasek and Alison Calkins bring exceptional expertise in treating breast, lung, prostate, gynecologic, skin and other cancers.
As part of a larger, nation-wide oncology group of physicians and specialists under Vantage Oncology, the oncologists at ICCC have access to aggregated clinical information and best practices from the treatment of more than 1,000 patients per day, enabling them to develop highly-effective and peer-collaborated treatments. This gives many of the centers that work with Vantage, including ICCC, the ability to offer university-quality treatment services in smaller and more rural areas. It gives local communities exceptional services closer to home and in a non-hospital setting. To learn more, please visit www.ICCCVantage.com.
ABOUT VANTAGE ONCOLOGY
Vantage Oncology offers a complete development, implementation and management solution for radiation oncology practices. It provides ownership opportunities that empower physicians to maintain control of their practice while leveraging the strength of the company's network and clinical resources. A multi-disciplinary team is committed to continuously raising the standards of cancer care. Vantage provides patients and their families with ultimate peace of mind through its commitment to clinical excellence and superior outcomes. For more information, please visit www.VantageOncology.com.
Source: Fatigue in People with Cancer – American Cancer Society, Inc.