The Latest Technology Meets Proven Expertise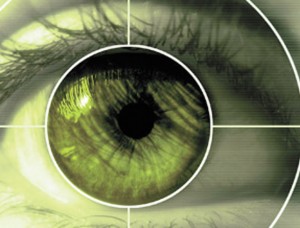 From helping pioneer no-stitch/no-needle cataract surgery techniques to opening the area's first eye surgery center, Mid Florida Eye Center has been advancing eye care in Lake County for over 25 years. Now, with Laser Cataract Surgery, our patients have more options than ever before for restoring their vision and being independent of glasses.
A Bladeless Surgical Experience
Laser Cataract Surgery is an option for patients who want to increase their chance of freedom from glasses. It's the most advanced cataract surgery technique available today. The surgery is totally bladeless, giving surgeons increased accuracy and the ability to correct astigmatism. Plus, the laser's real-time 3D visualization, when combined with our surgeons' expertise, results in a truly customized lens replacement procedure.
Experience Matters
Together, our internationally renowned cataract surgeons—
Dr. Jeffrey D. Baumann, Dr. Gregory J. Panzo, and Dr. Keith C. Charles—have performed more than 140,000 successful cataract and laser procedures. They understand how to effectively leverage laser technology to achieve the best possible visual outcomes.
Advanced Technology Lenses
When paired with the right lens, Laser Cataract Surgery can dramatically improve your vision—
at all distances. Thanks to our participation in groundbreaking clinical research trials, we have a diverse selection of advanced technology lenses. We'll help you choose the one that fits your lifestyle best.