By Cheryl Rogers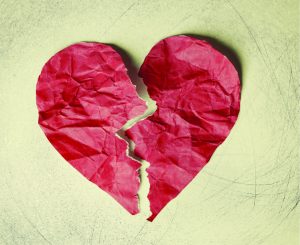 When your special relationship has ended through death or divorce, you may feel lost. You may feel very much alone, but the Bible tells us you are not.
"The Lord is nigh unto them that are of a broken heart," it says in Psalm 34:18.
Your maker knows exactly how you feel. He knows you like no one else can. Why not reach out to him in your time of need?
We're not talking about church, although you may find comfort there. We're not talking about religion, either.
Many people go to church looking for him. People in church may know him. But we are talking about a relationship with the one who can make you feel complete — again.
If you know God, and even if you don't, God is the one who can mend your broken heart.
The Bible tells us: "The Lord doth build up Jerusalem: he gathereth together the outcasts of Israel."
"He healeth the broken in heart, and bindeth up their wounds." Psalm 147:2, 3
The Bible tells us in Psalm 146:9: "he relieveth the fatherless and widow."
I encourage you to reach out, to ask God for his help, and to trust him.
After my father died, I asked God to be my father and to deal with my loss for me. I know he has softened the blow, taken the edge off. He can do the same for you.
Man can't be trusted. Adam and Eve gave us a demonstration in the Garden of Eden.
But we can trust God. He is faithful. He is true.
We can even try a simple prayer and see what he does.
Even now, he has a plan for your life.
"For I know the thoughts that I think toward you, saith the Lord, thoughts of peace, and not of evil, to give you an expected end. "Then shall ye call upon me, and ye shall go and pray unto me, and I will hearken unto you.
"And ye shall seek me, and find me, when ye shall search for me with all your heart."
Jeremiah 29:11-13.
There is no need to feel bad about needing God, or needing God so much. He made you, and all of us, that way.