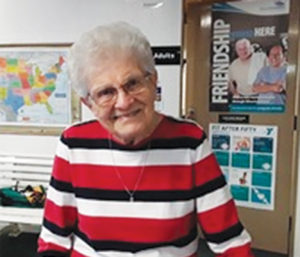 So, you have finished a round of rehabilitation or home health therapy after an unexpected illness. Life was good until you ended up in the hospital with pneumonia, a urinary tract infection, an unexpected surgery or even a scheduled surgery. You thought that you were doing well enough to manage the rest of your life without any health complications yet here you are- entertaining Physical, Occupational and/or Speech language pathologists into your home in order to teach you exercises and help you recover in order to return to your prior level of function. You are discharged from their services with a home exercise program and off you go. Sounds pretty easy, right? Follow what they tell you and everything will be fine. But being consistent, safe and compliant with a home exercise program is not as easy as it sounds.
Currently, one of the main problems we encounter is poor adherence to an established exercise program. Adherence to home exercise programs after rehabilitation is a significant problem, with estimates of non-adherence as high as 50% . Those who perform their exercises to the required repetitions may not be deemed adherent if their technique is poor, as clients will not be gaining maximum benefit from their exercise program.
Among the musculoskeletal population, strong adherence enhances the effectiveness of the intervention and is suggested to reduce persistent, disabling complaints. Patients who fail to adhere to the prescribed exercise program may extend the duration of their treatment and make treatment less effective. A number of studies have also linked strong exercise adherence to improved treatment outcome in patients experiencing neck and back pain and osteoarthritis symptoms.
Clients' perceived barriers is one of the most widely documented barriers to adherence, with examples such as forgetting to exercise, not having the time, not fitting into the daily routine as well as time, work schedules, and transportation. What we may not realize is that the chances of falling or falling with a catastrophic injury in the aging population increase if we don't focus on maintaining or increasing muscle fitness or cardio endurance. Our priorities must change as we age; how many times have we heard, "when we're young, we work out to look good; now we work out to survive"?
Ms. Wilma, 95, walks with her 4-wheeled walker on the indoor track for one mile on most days of the week! Truly an inspiration!
"Exercise for me requires a commitment to quality of life, no matter what age! I experience many benefits to my overall physical and emotional health. Lynda's encouragement inspires me as I continue to learn ways to optimize my physical workout. I consider it a blessing to be able to exercise for its contribution to my ability to live life at my best!" —Wilma Slyman
So how do we stick to the program? We need to first realize that clients may have cognitive, behavioral and/or practical barriers that can have an effect on a client's willingness to adhere to the set-up program as well as realizing the physical consequences of not following through with it in the long-term. Currently, clients need to realize that there is lots of evidence that physical activity should be one of the highest priorities in preventing disablement and disease in the older adult; physical activity itself may reduce falls and fall injuries by 35-45%. The benefits of physical activity in the older adult include reduction of risks of cardiovascular disease, hypertension, diabetes, osteoporosis, obesity, anxiety/depression, delay/ prevention of cognitive impairment, improve sleep and prevent unhealthy weight gain. These physical activities include aerobic, strength, flexibility and balance exercises on a consistent basis.
So what are our clients' options after rehab? How do we maintain consistency? One option besides trying to have the client rely on potentially unsafe self-training and self-motivation is to incorporate a strategy of supervision, feedback and reinforcement provided by a wellness coach, private pay physical therapist or a personal trainer preferably experienced with the older population. Family members or home care aides, as well intentioned as they may be, may not be prepared to help perform or correct exercises established by the therapist, and may actually increase the risk of injury by not recognizing unsafe movements/ mobility or not be able to identify poor technique.
By providing good feedback, motivation and sound coaching, there will be increased adherence in home-based exercises, as patients who know they are performing the task correctly are more likely to adhere to their programs. Exercise/physical activity is one of the main pillars of healthy habits in addition to sleep, nutrition and mental health. Morpheus Wellness provides a safe and effective means of continuing fitness after rehab to encourage and promote an active lifestyle as we age.
Like the poet Diane Ackerman wrote, "I don't want to get to the end of my life and find that I lived just the length of it. I want to have lived the width of it as well". If we are wise, as we age, we attune ourselves to the reality that we are closer to death, triggering our focus to living more fully, healthier and better, in the present moment.
Live Well—Contact Morpheus Wellness Today!
Dean K. Flores, Owner,
DPT, LSVT BIG Certified, CSSC
Earned his Doctor of Physical Therapy degree from the University of St. Augustine for Health Sciences
Lynda M. Parks, Owner,
DPT, LSVT BIG Certified, CSSC
Earned her Doctor of Physical Therapy degree from the University of Pittsburgh.
Dean Flores
813-294-9143
Lynda Parks
336-416-7226
www.morpheuswellness.com
Se Habla Español