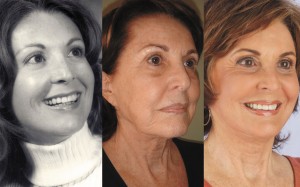 What do people really want on Valentine's Day? Love, Connection, Smiling, Happiness?  Are you looking to rekindle your relationship, or start a new one altogether? Looking and feeling your best can give you the confidence you need! The best place to start this Valentine's Day is with YOU!
The experts at ImageLift are here to help you look and feel your best, just in time for Valentine's Day! Let your confidence shine through and fall in love all over again with that special someone or experience the thrill of dating again! Now is the perfect time to experience all of the joys and excitement with the one you love.
Don't let your age or appearance hold you back! With so many surgical and nonsurgical treatment options using the latest techniques, there has never been a better time to look and feel your best. We can help prevent aging from controlling how you feel on the inside!
Would you say that we live in a visual society? And does aging or appearance make a difference in the workplace or in our relationships? The answer is clear, and who is the most important person you will visually influence?  Yourself!  Make a great impression on yourself by taking care of you!  Dress yourself up, pamper you – it feels good, doesn't it?
And nothing replaces what a lift can do for you.  Find out from ImageLift which suits you the best:
Small – You like what you see when you pull on your neck and jawline in the mirror, pulling the skin in the direction towards your ears.
Medium – You need the MOST improvement right under your chin, the best result on profile.
Large – You need the most improvement you can have with one procedure, you want general anesthesia (though it can be performed under local anesthesia by some doctors), and you are comfortable with more extended recovery times.
Remember, other treatments can be good in the interim, but the ImageLift Facelift gets the "Wow" results. If you need even a little perk-up, we can handle that with little to no-downtime treatments for you. You deserve to look and feel your best!
"I am very grateful to have read Dr. Castellano's book* before I had my treatment. I felt more comfortable about my decision, and I knew what to expect ahead of time!"
– Pat, ImageLift patient
At ImageLift, we are a National Center of Excellence for our long-term fillers, and we even train other doctors in the ImageLift techniques. The combined experience of two Double Board Certified Facial Plastic Surgeons, Dr. Rich Castellano and Dr. Randall Weyrich, is sought after across the country and internationally.  They will absolutely provide you with a customized treatment plan that works for you and your individual needs, right here in The Villages, no travel required.
And our book is an easy read and an excellent resource.  Here is a comment from Pat, an actual ImageLift patient:
"I am very grateful to have read Dr. Castellano's book before I had my treatment.  I felt more comfortable about my decision, and I knew what to expect ahead of time!"
Let us help you get that younger look back! Call now to learn what treatment is best for you at 855-968-8480 or visit our website at Imagelift.com.