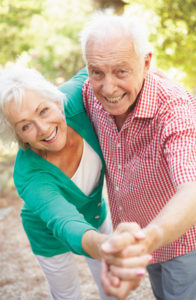 A new year brings new goals for the 12 months ahead. What's on your list of New Year's resolutions? If your goal is a happier life, consider this: research says that Americans who choose experiences tend to be happier than those who opt for "stuff"— material things.
Visit a New Spot
Most travel writers will agree— travel somewhere you've never been before. It's good for emotional agility and personal growth. And traveling to a new destination does not always mean somewhere far away. Just a little over a three-hour drive from the Villages and a two-hour drive away from major metropolitan cities such as Miami and Fort Lauderdale, Ave Maria is one of the newest gems of Southwest Florida, replete with old Florida treasures and landscape. Take time to discover the town of Ave Maria and its beautiful architecture, most notably the oratory and Ave Maria University, with a free 45-minute trolley tour.
Expand Your Food Palate
Resolve to expand your culinary horizons this year by learning a new recipe made with an exotic fruit or test your taste buds by guessing the secret ingredient in an award-winning BBQ sauce. And you may have had a traditional margarita on the 'rocks' but have you have tried a spicy, cilantro-infused margarita? Try something that takes you outside your culinary comfort zone. Ave Maria is a great place to try this with upcoming foodie events.
• Farmers Market: Every Saturday in Town Center from 9 a.m. to 2 p.m.
• Sunshine State Steak Cook-Off: January 26 from 2 to 7 p.m. in the Town Center
• Margarita & Taco Festival: March 23 from 12 to 3 p.m. in the Town Center
Explore Your Creative Side
Whatever the skill or talent is that you have been ignoring, exploring it can help boost your creativity. By exploring creative pursuits, you can find new happiness. For some people immersing yourself in the beauty of nature is one way to be one with your art, for others, exploring the talents of other artist helps expand their creativity. Ave Maria offers many opportunities to spark your creativity including:
• Orange Jeep Tours: Journey through unspoiled terrain in search of the ultimate photograph. These tours are 2.5 hours long and depart at either 7 a.m. or 5:30 p.m. to give photo enthusiasts optimal light for capturing wildlife, in their natural habitat. Learn more by visiting OrangeJeepTours.com.
• Arts & Craft Festival: Located in the Town Center, the festival features; fine art, handmade crafts, vintage goods, gifts, and specialty food vendors.
– February 5- 10 a.m. to 5 p.m.
– February 6 – 10 a.m. to 4 p.m.
– March 30 – 10 a.m. to 5 p.m.
– March 31 – 10 a.m. to 4 p.m.
Dance Like Nobody's Watching
Work on your technique or dance like nobody's watching – either way, a few special events in Ave Maria are the perfect place to get your groove back.
• Live Music: Every Thursday in the Town Center from 1 to 4 p.m. Bands rotate weekly and include Wendy Renee, Patchouli, Mason Williams Duo, Jeff Hughes, Steely Pan, Bernie Green Duo, and Jim Blackburn.
• Blues, Brews & BBQ: February 23 from 12:30 to 5:30 in the Town Center featuring live bands, food, and vendors.
Free Trolley Tours Every Tuesday 11am-2pm
Live Music Every Thursday 1-4pm
Farmer Markets Every Saturday 9-2pm
Ave Maria, Florida
Ave Maria is a place where neighbors are friends, the golf cart is the preferred method of transport, and each day holds the possibility of a new experience. At Ave Maria, you don't just live here; you come alive here. Begin your 2019 with a road trip to a new destination— Ave Maria, Florida.