By Dr. Mayrene Hernandez, chief medical officer, UnitedHealthcare Florida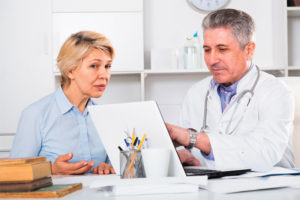 For many Florida residents, a trip to the doctor can mean having to take time off work, trying to squeeze appointments into hectic schedules, or even driving to a different city for care. So it becomes even more important to maximize the time you spend with your doctor and ensure your health care team has the info to give you and family members the best care. Here are some tips to help you get the most out of your next doctor's visit:
Make a list. It can often be hard to remember all the issues you want to cover during a visit to your doctor. Jot down a list of questions and any symptoms you have noticed. You'll also want to make a list of all medications and supplements anyone is taking.
Know what to bring. Prepare for the appointment by bringing all the necessary items you will need. This includes your health plan ID card, health history notes, and your list of questions and concerns. You will also need a list of the medications you or your family members currently take, so you may want to bring them in their containers to show your doctor to ensure there isn't any confusion.
Communicate. Receiving the best care possible by your doctor hinges on clear communication. Tell your doctor about any new or changing symptoms, family history of disease and any trips taken outside the country. Be as honest as possible regarding any health habits and voice any concerns you have with getting the care, tests or treatments you or your family members need.
Ask questions. If you don't understand an instruction, ask your doctor to explain again. Consider taking notes so you can review them when you return home. Make sure to ask your doctor to send lab tests to a facility in your health plan's care provider network and clarify when results will be delivered to you.
Start a preventive care plan. One of the most important parts of doctor visits are preventive care plans that are designed to keep you and your family healthy before any signs of illness. Preventive care can include things like screening tests, vaccines, regular wellness check ups and more.
Ask your doctor what preventive care measures you and your family should be taking to live the healthiest life possible.
For more information on health, wellness and how to talk to your doctor, visit www.UHC.com/health-and-wellness for articles and videos with easy-to-understand health and wellness information.
Dr. Mayrene Hernandez is the chief medical officer for UnitedHealthcare Florida. She is also a member of UnitedHealth Group's South East Clinical Services Leadership Team.