By Amy Mangan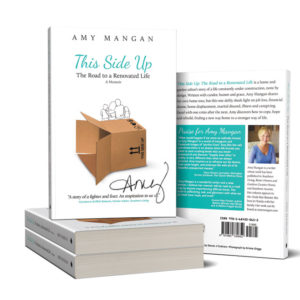 I'm not big on jewelry but there is one accessory on which I insist – my children's medical alert identification bracelets. I should probably tell you that my children are actually young adults, not exactly at the ages I can convince them to do anything, let alone wear something every single day for the rest of their lives, yet this is one maternal request that needs little encouragement.
Their alert bracelets keep them alive.
August is the month of medical alert awareness, but why just one month? For so many who struggle with a chronic condition, let this be a daily reminder of the importance of letting others know what to do in case of an emergency. For my son, look at the bracelet on his wrist. It will tell you he is a Type 1 Diabetic. For my daughter, her ID will tell you that she is an epileptic. Medical alert identification saves lives and, from a mother's perspective, saves a few sleepless nights.
If you need one, get one. If you witness a health emergency, look for a medical identification and call 9-1-1. You'll be grateful either way. This is the kind of "bling" that truly matters.
Amy Mangan is a writer, columnist and former magazine editor whose work has been published in Southern Living, Better Homes and Gardens Creative Home, and Southern Accents. Her column appears in the Ocala Star-Banner. She has won two Florida Magazine Association "Charlie" awards for writing excellence. She lives in Florida with her family.
Laurie Ann Truluck grew up in Ocala, attended FSU in Tallahassee and returned to Ocala to teach elementary school in the Marion County Schools. She was then Director of Happy Hearts Kindergarten & Preschool before starting her multi-million dollar Real Estate business in 2002. She and her husband have three children (ages 14, 15 and 23). Their eldest graduated from a local school while their youngest two still attend public school in Ocala where they are actively involved in sports and other activities.
Laurie Ann and her TEAM of Realtors love to work with people moving to the Ocala/Marion County area so that they can share their love of their community and help them find their niche.
Laurie Ann and her team members take pride in going the extra mile to not only help our customers find or sell their Marion County home but also to find connections here that make their transition smooth and exciting.
Most of their business comes from friends, and referrals of friends, which, they feel, make their job fun and enjoyable. They also love the new connections they make from their Internet presence. They enjoy helping people reach goals, move on to new seasons of their lives, purchase their first home, make a real estate investment, upsize, downsize, or whatever the case may be.
12730 Hwy 25, Ocklawaha FL 32179
This AMAZING 5 bedroom home PLUS apartment PLUS 4 car garage w/ plenty of room to add other cottages/bldgs on the 3 acres it sits on was TOTALLY RENOVATED in 2002-2004. Sitting on the North Shore of beautiful Big Lake Weir, it is convenient to Ocala and/or The Villages. Gorgeous wood floors were created w/ reclaimed wood from the lake. Master plus up to 2 more bedrooms & 3.5 baths downstairs plus 2/2 upstairs. Open kitchen, inside laundry & a full screened porch overlooking the lake in the big house. The apt is a 1/1 with a screened porch to enjoy as well. Detached 4 car garage plus 2 car carport. Lifetime top of the line metal roof. Coded gate and fully fenced with wonderful dock/covered area on the dock for rocking, sitting in the hammock and enjoying "docktails", and a boat lift big enough for a large pontoon boat.
Amy Mangan's "This Side Up" Book Launch Party
August 9, 2018 at 5:30 PM
The Brick City Center for the Arts – 23 SW Broadway Street – Ocala FL
Laurie Ann and TEAM would love the opportunity to work with you!
Call 352-877-3887 or find them on the web at www.latocalahomes.com, www.ocalaneighborhoods.com or on Facebook and other social media sites.