By Toni Hedstrom, P.A., Owner
REALTOR®
Your North Hillsborough, South Pasco County Real Estate Specialist
The 'Buying a Home' Blues
You have had tons of training via HGTV! You feel you are ready to take on the real estate world! There are ways to make this process a less painful one.
The Greater Tampa Bay Area has been in a Seller's Market for the past several years mostly due to historically low inventories and low interests rates. The combination of low inventory and low rates makes it a buyer's Hell in the real estate world. There are literally hundreds of people in the Tampa area each week out looking for a home to purchase. Even with very standard search criteria, the amount of available homes can be exceedingly small. So when you are in the car with your Real Estate Agent riding around on a home tour, there are probably a couple hundred other people and agents doing the exact same thing- at the exact same time!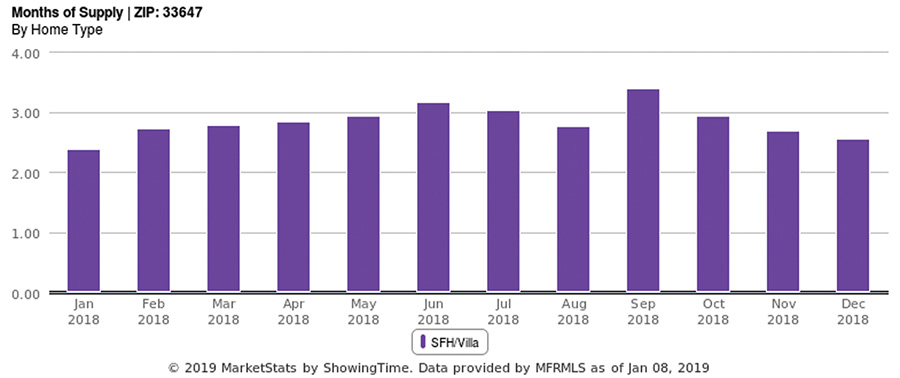 Finding a Cure·for 'Buying a Home' Blues
If you don't prepare properly and commit to making an offer without procrastination, chances are you will lose your shot at the house. When inventory is low and buyer demand high, there is always competition for available homes. But there are several ways to make sure you are the most competitive buyer in that pool of hundreds scurrying around town looking for that needle in a haystack.
1.) Get Pre-Approved! Don't confuse pre-approval with pre-qualification. Pre-approval means you have actually submitted paperwork to a lender to substantiate your claims regarding income, tax liability, debt, etc. Pre-qualification just means the lender asked some questions and may have looked at your credit report. Not enough!
2.) Find a Real Estate Agent You Trust!
Trust creates a successful relationship. And if your agent does a lot of business, he or she can quickly identify a home you should pursue. This could happen on the very first day you start looking!
3.) Know What Expenses You Have While Under Contract! There are costs associated with buying a home above and beyond 'closing costs.' You must offer an Earnest Money Deposit (avg. about $1000), and you must have money set aside for inspections (ranges from $250- $700). Don't try to shop for a home if you don't have a few thousand dollars saved up.
4.) Have a General Idea About Expenses. For example, you need to have an understanding of how homeowners insurance costs are impacted by location and age of the home; how CDD fees impact your taxes and closing costs; how HOA fees are paid and when. A qualified real estate agent can easily help you increase your knowledge about real estate transactions.
5.) Don't Expect Any House to be Perfect!
A perfect home usually doesn't exist. Be realistic when choosing a home. You want the home's major components to be operating properly, but there always will be more minor things found on an inspection report. Address the important concerns – don't waste negotiating power on routine things.
The best prescription for overcoming the real estate woes is to find a real estate specialist that can eliminate the "bugs" in any potential sale or purchase.
Health of the Market Report: Supply and Demand
GOOGLE 'Months of Supply Housing' and every result describe a stable market as having about 5 months of inventory. And, anything over 6 months indicates a buyer's market (too much inventory). Anything below 5 months indicates a seller's market (lack of inventory).
With a focus on the New Tampa area (zip code 33647); There hasn't been over 5 months of inventory since the summer of 2012! This tells us that the New Tampa market has been in a seller's market for 6-years!
Over the summer of 2018, there was a small rise in inventory as interest rates trended high causing some buyers to hold off on purchasing. However, since September, inventory has begun to fall once again.
The data is clear; New Tampa remains in a seller's market as we head into the spring selling season.
Home Solutions Real Estate Team
813-549-0870
www.tampahome360.com