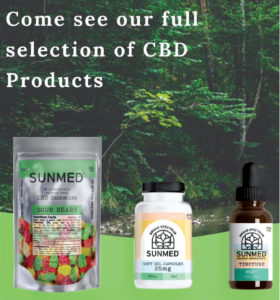 The owners of Your CBD Store of Lakeland are proud to announce the opening of their newest location in Winterhaven. CBD (cannabidiol) is having a significant and important impact on individuals and their wellbeing. Your CBD Store provides the highest quality of organic CBD products for people and their pets.
Your CBD Store of
Lakeland & Winterhaven
At Your CBD Store, we believe in bringing the highest quality CBD products to market. We formulate our products with our customers' needs in mind, using other cannabinoids and terpenes, creating unique synergies that increase efficacy, target specific ailments, and increase the binding of CBD. We believe you; the customer should see our product from soil to oil and should be seeing the best product on the market along that journey. By setting the standards in the CBD industry, Your CBD Store is moving plant medicine to the 21st century.
What Their Clients are Saying
Customer Testimonials
"I was struggling with complex PTSD flare-ups, and while therapy helped, I knew I needed something more. I came upon studies about CBD and PTSD and tried it the same day. It started helping within minutes, reducing my hyper-vigilance and anxiety like nothing else has. It changed my life, and I'm so grateful."
–August M.
"I walked in, and it felt like a spa. Tranquil and chill. Lots of different products and very informative. I will be back!" – Christina O.
"Love this store & their products!! I have used other CBD products and SUNMED brand is the best I've come across! Would highly recommend to anyone looking for high-quality CBD and an education on it!" – Rachael Q.
"This is a great place for natural healing. I recommend this store for everyone. Good products and knowledgeable staff Check
them out." – Joshua C.
"My 8-year-old pup has severe anxiety and PTSD. The vet had him on ridiculously high doses of pharmaceuticals. CBD oil is the only thing that has helped him be himself again."
– Jessie M.
Why Choose Your CBD Store?
Your CBD Store's SunMed Products are Superior! SunMed Broad Spectrum Hemp Oil products are made with the highest quality, organically grown hemp; it comes from Denver, Colorado and is registered with the Colorado State Department of Agriculture. The phytocannabinoid-rich (PCR) hemp has a naturally high CBD level, as well as an abundance of other beneficial cannabinoids (CBG, CBN, CBC) as well as flavonoids, terpenes, and essential amino acids.
While most CBD oil companies extract CBD making a pure CBD isolate, SunMed offers a high-CBD broad-spectrum hemp oil, 0% THC. By extracting the THC, patients can gain the benefits of other cannabinoids and terpenes that are lost in pure CBD oil products available from other brands.
SunMed Broad Spectrum Hemp Oil and SunMed Hemp Oil products are intended to be used as an herbal supplement. Please consult your doctor before you quit taking any medications with intentions of replacing them with the natural and holistic option of CBD.
We're more than employees and small business owners. Here at Your CBD Store®, we're a part of the largest network of CBD stores dedicated to empowering.
Your CBD Store
Winter Haven
5692 Cypress Garden Blvd
Winterhaven, FL 33884
(863)268-6864
winterhaven402@cbdrx4u.com
Your CBD Store
Lakeland
3145 S FL Ave.
Lakeland, FL 33803
(863) 937-3195
Lakeland@CBDrx4u.com
CBDrx4u.com
Disclaimer: These statements have not been evaluated by the Food and Drug Administration. Products are not intended to diagnose, treat, cure or prevent any disease. Consult your physician before use. For use by adults 18+.