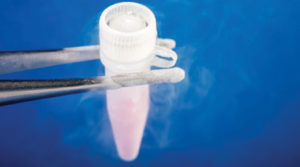 By now, you will have heard a great deal about stem cells from your friends, relatives or through the media. We know that they have significant potential for the regeneration of damaged tissue for people with problems like arthritis and spinal disc disorders, but did you know that it's the stem cells in your bone marrow that form your immune system? And when these are maintained, the result is healthy aging.
Our healthy immune system prevents disease and fights infection. An unhealthy immune system, or immune dysfunction, results in chronic inflammation which causes infections, chronic inflammatory diseases, Parkinson's, Alzheimers, Autoimmune diseases, Cancer and Frailty.
Immunosenescence, is deterioration of the immune system, with normal aging. Immunosenescence in the general population begins to take hold after the age of 40 and takes a serious dip after age 65. One of the effects of immunosenescence is the decline in numbers and function of Natural Killer (NK) cells – the white blood cells that fight off cancer and viruses. The only way to continue to age healthier, is to keep the immune system (T-cells, B-cells and NK cells) strong.
The Maharaj Institute of Immune Regenerative Medicine, has helped numerous individuals with chronic diseases and inflammation. Dr Maharaj's protocols work by improving the immune system and reducing inflammation. His approach is precision based and personalized to offer each patient the protocol that best suits them.
One way to decide on the best course of action is for a patient to have their immune system measured, a comprehensive test that measures about 100 cellular markers, including T-cells, B-cells and NK cells. It also measures pro- and anti-inflammatory cytokines. This test can then be repeated after treatment to show how the immune system and inflammation have improved.
As well as boosting and repairing the immune system, Dr Maharaj can also collect and store it for you in the Institute's Stem Cell Cryobank, an AABB accredited facility. This is probably the most proactive step you can take to protect your immune system for the future. Having a healthy immune system banked means that, if it ever becomes compromised or needs reinstated, you will be in the fortunate position of having your own stem cells given to you – without fear of rejection or infection from another person's. It is basically like creating a time machine for your immune system – a bit like a computer back up.
All cells age, including stem and immune cells, so this is enough reason to collect and store your stem cells when they are young and healthy. Banking these cells provides the assurance that they will not age and will be available for you at a later date, should you ever need to restore your immune system.
Therefore, harvesting and storing your healthy immune system for later use, or first boosting it, then storing it, can be the best insurance for health later in life. Some of our 'Cryobank' clients have said, "it's like having your younger twin on standby to help"!
Medical Director
Dipnarine Maharaj, MBChB., MD.,
FRCP (Edin.), FRCP (Glasg.), FRCPath., FACP
About Dr. Maharaj
Dr. Maharaj has been working in the field of stem cells for more than 30 years. He is a Hematologist/Oncologist and a Bone Marrow Transplant Physician. He was part of the team, in the 1980s at the University of Glasgow in Scotland that pioneered the use of stem cell transplants for blood cancers, something which is now the standard of care. He has over the years continued to be innovative and now focuses on improving and repairing the immune system using Immunotherapy and Immune Regenerative Medicine.
About The Maharaj Institute
Through a science-based approach, The Maharaj Institute focuses on helping all
people—the healthy and those facing health issues—in the following ways:
• Providing everyone the opportunity to monitor, adjust and manage the health of their own immune system.
• Giving those at risk today the means to battle disease and potentially avoid it tomorrow, including those who are cancer survivors but are at higher risk of future
bouts with the disease.
• Measuring and developing strategies to improve immune dysfunction which occurs in patients suffering from cancer, recurrent infections, chronic diseases and other autoimmune illnesses, as well as disorders associated with aging and frailty.
• Helping the seriously ill regain their natural immune ability to fight aggressive diseases such as cancer and chronic inflammatory diseases.
• Preservation of Stem Cells/Immune Cells of healthy individuals by Collecting and Storing adult and cord blood stem cells for future use.
• Educating health care professionals and conducting research to improve survival and quality of life of patients.
As we move into the new paradigm of personalized and precision medicine, the Maharaj Institute of Immune Regenerative Medicine is uniquely positioned to combine years of clinical and laboratory experience with new innovations in Immunotherapy, Cellular Therapy and Regenerative Medicine, all while giving patients the highest level of compassion, professionalism and respect.
Don't wait—Schedule your appointment today!
For more information:
The Maharaj Institute of Immune Regenerative Medicine
10301 Hagen Ranch Road, Suite 600, Entrance C, Boynton Beach, FL
561-752-5522 | info@miirm.org