By Michael J. Freeman, M.D., PA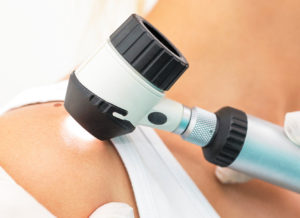 Even as rates of most other cancers are declining, the rate at which people develop melanoma continues to rise yearly. According to a recent report from the Division of Cancer Prevention and Control at the CDC, the rates of this deadliest form of skin cancer have doubled in the United States over the past three decades. The report always states that, if no new efforts are made to stem this tide, there will be 112,000 new cases of melanoma in 2030. By comparison, in 2011, there were 65,647 cases of melanoma diagnosed in this country, and 9,128 deaths occurred. By implementing a comprehensive skin cancer prevention program, about 20% of cases of melanoma could be prevented between 2020 and 2030.
Set up your appointment today!
Michael J. Freeman, M.D., PA
Dr. Michael J. Freeman is a dermatology practice serving patients in Ocala, Florida and The Villages, Florida. Dr. Michael J. Freeman, David Kosiorek, PA-C, Dave Runyon, PA-C, and Sue Schmeltz, PA-C are all firmly dedicated to giving patients the best in care for conditions including squamous cell carcinoma, psoriasis, melanoma, rosacea, and many others.
The Michael J. Freeman, MD, PA team believes that every patient deserves to have the healthiest and most beautiful skin. They work hard to help you achieve that through evidence-based therapeutics and the latest in dermatology technology and equipment.
The atmosphere at the Ocala and The Villages offices is designed to be calm, serene, and welcoming. The patients at Michael J. Freeman, MD, PA deserve to feel comfortable while they seek treatment for conditions like acne, eczema, rosacea, skin cancer, and rashes. Appointments can be conveniently scheduled through calling the office or through the easy-to-use online appointment maker.
Dr. Freeman and his associates offer comprehensive dermatologic care including full body skin checks, medical dermatology care, and cosmetic treatments in three convenient locations through Ocala, FL.
Call today to schedule your appointment.
Michael J. Freeman, M.D., P.A.
352-732-7779
www.docfreeman.com
LOCATIONS
2750 S. E. 17th St., Ocala, FL 34471
8750 S.W. State Rd. 200, Suite #102, Ocala , FL 34481
13690 US-441 North, Suite 300 & 400, The Villages, FL 32159