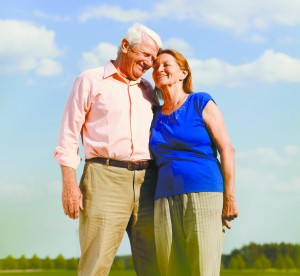 Today's senior care options are expanding but not as fast as the population is growing.  The oldest baby boomer turned 65 years old in 2011.  So what?  That means, after that occurrence, 10,000 boomers turn 65 every single day!  In 1900, 1 in 25 Americans was a senior.  In 2020, 1 in 6 Americans will be a senior, the under 50 population will grow by 5%, and the over 50 age group will grow by an astounding 74%!! (Census Bureau, 2000).  The Senior Care industry is growing and with that so are the options for senior care.  Where does one begin to decipher what is out there for our loved ones?  Where do you turn?  Who can help?  How much is this going to cost?  Is there additional funding available? (Veterans may qualify for additional financial support)  Does Medicaid or Medicare cover any costs?  What is the difference between an independent living facility and an assisted living facility?  What is a skilled nursing facility?
These are questions facing more and more adult children every day and the confusion of where to turn can be overwhelming.  At CarePatrol our mission is to "Provide the Safest Care Options for Seniors Across America".  We help families find assisted living, independent living, memory care and in home care.  How do we find the safest care options for your loved one?  We review the care and violation history of every community we work with.  That means before a family chooses a licensed community, we will review each and every care violation of that facility.  How would we know what you are looking for?  One of our Senior Care Consultants will sit down with the family and will complete a "Care Discovery" for your loved one where we learn as much as we possibly can about mom, dad, or other loved one.  We learn about personal likes, dislikes, social preferences, religious preferences, geographical preferences, and most importantly, what type of care needs your loved one must receive in order to flourish in their new community.
After the Care Discovery, we will tour the family to at least three facilities (or more) that best match the needs of your loved one based on those preferences mentioned above as well as, the place that best matches the financial situation of the family.  If the family is still not satisfied, we will continue the search until they are.
Why would you want to use a company like us?  The #1 reason is because we care!  Our goal is to find the safest care option for your loved one.  We never provide just a random list. A list is not going to tell you which community your loved one will thrive in.  At Care Patrol, we are your advocate.  We work WITH communities but we always work FOR you!  There is never a cost to the families we work for as we are paid through the network of thousands of communities our company works with.
Contact us today for more information.  Call Jerry or Michelle at 352-537-8766 to get started.