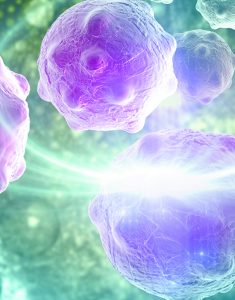 Some of you may have heard the term "mass", when your doctor is describing a lesion, tumor, or suspicious lump in your body. You may have also heard of a biopsy, which is a surgical procedure to remove a small sample of a mass and send it to a lab to determine if it is malignant (a cancer) or benign (not a cancer). Further testing can indicate not only the type of cancer you have, but its genetic origin as well. If you learn that your mass is cancerous, you could qualify for an ablation. Put quite literally, an ablation destroys the malignant mass completely, leaving behind little chance for it to return and spread to healthy tissue and bones. What would you think if an ablation were an option for you?
Surgically removing a mass involves anesthesia, making an incision, and removing a portion of healthy tissue. The incision must then be sealed with stitches, which may require lengthy healing time. Imagine instead, a targeted treatment which terminates cancerous tumors in the lungs, liver, kidneys and bones using extreme temperatures, hot or cold, to destroy the tumors without causing damage to healthy surrounding tissue. This procedure, known as an ablation, is performed under image guidance, through a small incision under conscious sedation, and allows you to return home after a few short hours to recover in the peacefulness of your own bed!
Let's discuss the various "weapons of mass destruction" often used during the ablation procedure.
Cryoablation (using cold gases such as liquid nitrogen or argon to freeze), Radio-Frequency or RF ablation (heat), and Microwave ablation (also heat) are some of the options used to treat tumor masses that are three centimeters or smaller in size. Injecting chemo drugs and radioactive substances directly into a mass can destroy it or slow its growth as well. Each of these options causes cell-death to a specific area, while keeping the surrounding tissue alive and healthy.
The technique to ablate a mass involves image guidance using Magnetic Resonance Imaging (MRI), Computed Tomography (CT), or even Ultrasound to help guide a needle, electrode or probe into the cancerous tumor. The needle is attached to a line which feeds microwaves, gases to freeze, or radio frequency energy to burn tumors, from a machine which generates the various types of energy through the needle and into the tumor. A trained specialist can control the energy used to destroy the mass so as to protect the surrounding tissue.
Until recently, many of these machines were only available in hospitals and research centers due to their immense size. Over the years they have become more portable and some are available outside of a hospital in approved outpatient centers for use by Interventional Radiologists, who use image guidance and minimally invasive techniques to promote your safety, with much less trauma and much lower costs to you and your insurance company.
The MIT Precision Shooting Team, created and trained by Dr. Mark Jacobson, is an exceptional team of technologists who are specially trained to assist in "targeting" tumors for biopsies using CT or Ultrasound image guidance. Having successfully performed thousands of biopsies in their outpatient Interventional Radiology center in Lady Lake, Florida, the MIT Precision Shooting Team also brings its skillset to the procedure room to assist in tumor ablations with Dr. Jacobson.
Under the expertise of Dr. Jacobson, MIT, Medical Imaging & Therapeutics is a training center for Residents and Fellows of the Department of Interventional Radiology of the University of Florida School of Medicine.
Dr. Jacobson performs thousands of image guided interventional radiological procedures each year in his Lady Lake center and is the "go-to provider" for these procedures, not only because of the number of procedures performed and numerous happy patients, but also because an outpatient surgical facility is a center of choice over a hospital for minor procedures not requiring general anesthesia. MIT has no procedure related infections, no history of hospital acquired diseases, is certified by the Florida Board of Medicine, is cost effective for you and your insurance company, and patients prefer the calm nurturing setting with pleasant professional staff. Local, as well as out of town physicians entrust Medical Imaging & Therapeutics for many various treatments for their patients. MIT is affiliated with the University of Florida College of Medicine as an Interventional Radiology training center for physicians in the interventional radiology residency and fellowship program.
352-261-5502 | mitflorida.com
facebook.com/mitflorida
The Summit Medical Park
769 Co Rd 466, Lady Lake, FL 32159