By Rene Roam, Senior Services Advisor –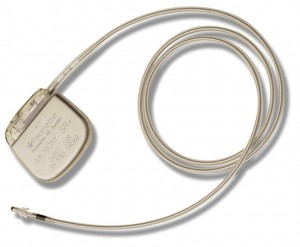 Most of us have heard of these "button" systems….."Help I've fallen and I can't get up"…systems.  The butt of many a joke…but when the need is there, many recognize that medical alert systems do save lives.  It is no joke that as we age, the need to have quick access to help increases.  Therein lies the problem.   Who wants to be thinking that they are aging.  After all, we know it….we don't need any reminders.  Many companies recognize the stigma attached to these systems and have come up with alternatives.   That's a good thing.  So if you are looking or just curious about what technology is out there that will create a "saftey net" for you or a loved one read further.
Yes, there is a system that is sold at Walmart.  It looks like a cell phone and is touted as one button to push for help anywhere.   Many are seduced by the low advertised price of  $14.99 per month.  What the ads don't  tell you is:
1.    The cost to buy the unit is $50 plus tax
2.    The cost to activate the unit is $35 plus tax
3.    The cost a month is $14.99 plus hidden fees and tax equaling about $17+ per month
4.    It needs to be charged every day.  That means that when it is charging-the subscriber does not have the service
5.    It is not waterproof .  So you can't wear it in the shower or pool.  OK you can put it down near you – but in a slip and fall it may be kicked, dropped skidded out of reach
6.    It works OK outdoors but not so well indoors. Statistics prove that most accidents happen when our guard is down (alone, at home)
7.    When the button is pushed, the help signal goes to a "call center".  They are not qualified to help on the spot.  Yes, at least you can get the word to someone to help-but how long will they take to get to you
SYSTEMS FOUND ON THE INTERNET
Yes, there are a lot to choose from.  Many of the systems advertised on line say "no set up " just  pay the monthly.  What they don't tell you:
1.    There is no set up fee because they mail it to you and expect you to install it yourself
2.    Most companies found on the internet are out of town- so no licensing (it's mail order)
3.    If the system malfunctions, you pack it up and mail it back.  there is down time. When the broken system is in transit -you are left unprotected.
4.    Many low monthly fees are just "introductory" and may increase without notice (the fine print)
Now let's talk about a company that I recommend.
. The best safety-net available for 24/7 protection
. They are local.  No down time- no system to
mail back.
. They install the system for you
. The system protects at home and away from
home.   It will even track you if you are lost.
PAL BUTTON is a licensed company with 25 years experience.  352-638-5900 and www.palbutton.com. When you push the PAL BUTTON, you are immedicately connected to a live attendant who has the same certifications and training as an EMT.  If you have symptoms of heart attack or stroke, these attendants not only are certified to give medical advice through the system, they also dispatch emt's to the scene and stay connected with you until help gets there.  Those few precious minutes have saved thousands of lives.
. They customize and personalize the system to suite your needs.
. There is no contract.  Great for recuperation or for permanent safety
. It is waterproof
Their package also includes a paramedic lock box for the outside of your home (a $50 value). This device allows paramedics to get to you fast without breaking down your door.  My suggestion:  call them today…be safer tomorrow!