T.E. Vallabhan, MD, FACC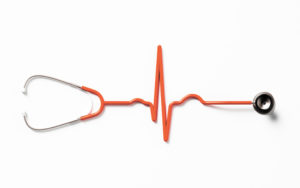 In our social culture, drinking with family and friends is common for celebrating special occasions and in some instances coping with life.
Drinking alcohol has become extremely accepted in our society, and with that acceptance and desensitization of the harmful effects, comes a lot more alcohol abuse than most people are aware of, or willing to acknowledge.
We all know the guidelines of the healthy version of drinking. A glass of wine or liquor for women and two for men is usually the allotted daily amount recommended for the health benefits to transpire. Despite the health claims in moderate drinking, not everyone should drink.
Alcohol damages the liver, kidneys, brain, and heavy drinking also damages the heart, which can lead to heart palpitations and irregular beating, high blood pressure, heart attack, stroke, and cardiomyopathy.
According to a study titled Effects of Alcohol on the Heart reported the following, Some evidence suggests that light to moderate alcohol consumption protects against cardiovascular diseases. However, this cardioprotective effect of alcohol consumption in adults is absent at the population level. Approximately 20 to 30% of patients admitted to a hospital are alcohol abusers. In medical practice, it is essential that patients' levels of consumption are known because of the many adverse effects that might result in the course of routine care. Ethanol damage to the heart is evident if alcohol consumption exceeds 90 to 100 g/d. Heavy ethanol consumption leads to increased risk for sudden cardiac death and cardiac arrhythmias.1
In patients with coronary heart disease, alcohol use was associated with increased mortality. An early response to drinking was an increased ventricular wall thickness to diameter ratio, possibly proceeding with continuous drinking to alcoholic cardiomyopathy, which had a worse outcome compared with idiopathic dilative cardiomyopathy if drinking was not stopped or at least reduced (< 60 g/d). In the ICU, patients with chronic alcoholism have more cardiac complications postoperatively. These complications probably are caused by biventricular dysfunction, particularly with the occurrence of severe infections or septic shock, events that are three to four times more frequent among chronic alcoholics than occasional drinkers or nondrinkers. To prevent further complications from drinking and for long-term management of drinking, patients with alcohol abuse and heart failure should be treated in brief intervention and follow-up programs. Prognosis is good even in patients with New York Heart Association class IV heart failure caused by cardiomyopathy if complete abstinence is accomplished. Noncompliance to smoking and alcohol restrictions, which are amenable to change, dramatically increases the risk for hospital readmissions among patients with heart failure.1
Alcohol plays a significant role in your bodies overall health. A full 24 hours after an episode of drinking, your immune system is more susceptible to disease and infection and the entire body and it's organs experience an inflammatory response.
The functions that are damaged by alcohol abuse are often longstanding. If you stop drinking, some of the damage will lessen, or improve like problem-solving, memory recall, attention span, and motor functions, but this will take time. Researchers usually see improvements to the brain after several months or years after abstinence takes place.
There are benefits to moderate drinking, but the problem is that with the acceptance and social aspect of alcohol, many people are at risk of becoming dependent on it for one reason or another. It's quite common to start out drinking socially and to then need it more often as your tolerance level increases.
April is Alcohol Awareness Month, and the National Council on Alcohol and Drug Dependence shines a light on the first weekend in April every year as the weekend of abstinence. If you have trouble avoiding alcohol for those three days, they encourage you to speak to you physician or therapist about getting help.
It's your heart.
It should be personal.
And that's how I treat it.
Dr. Thiruvallur Vallabhan is devoted to keeping your heart at its healthiest. Dr. Vallabhan is a Board Certified Cardiologist, and his mission is to provide The Villages and its surrounding communities with the highest quality cardiac care in a welcoming environment. He and his staff are dedicated to fulfilling the specific cardiac needs of each patient.
To find out more information on the Dr. Vallabhan, your local specialists in the diseases of the heart, veins, and arteries, please call (352) 750-2040 or visit them online at, Drvcardio.com
Dr. Vallabhan
(352) 750-2040
Drvcardio.com

Rolling Oaks Professional Park
929 N US HWY 441, Suite 201
Lady Lake, FL 32159
Source: 1. https://www.ncbi.nlm.nih.gov/pubmed/11805530