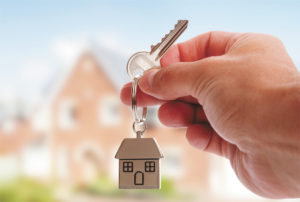 Although many people think spring and summer is the best time to buy or sell a home, the housing market here in Floridais year round. When you are considering selling or purchasing a home, one of the best ways to eliminate unnecessary stressors is to be prepared from the beginning stages.
Buying:
For both buying and selling it's important to do some research on comparable homes in the area. Know your price and limitations before you even begin to look at houses or to list yours.
Buying is usually a little more fun than selling, as it's typically an exciting time to make suitable transitions in your life. Other things to consider ahead of time are the location of the house or neighborhood you're interested in. Is it near your work, or does it have a good school system? The size of the home matters; you don't' want to go too small or too big. Compromising on size is not recommended.
You should also consider the total cost of the home, like HOA fees, repairs, maintenance, taxes and the mortgage. If you can, it's best to get pre-approved for your home loan as this will cut down on the time of purchase, as well as your total loan allocation.
Selling:
With summer storms just ending, now is the time to clean everything up! From gutter, yards, the exterior, and the interior, getting your home in tiptop condition is the key to attracting buyers.
Keeping your lawn mowed, trees trimmed and the house looking fresh with either pressure washing it, or painting the exterior are often overlooked by sellers, but never by the potential buyer.
If you have a lot of clutter in your house like toys, office supplies or paperwork on the counters, knick-knacks, boxes, or laundry, you must clean it up, organize and keep it kept away when you have a showing or open house.
Making sure your house is clean, smelling good and attractive to potential buyers is also of critical importance. If your agent or broker will be showing your home, please make sure it's clean and fresh, open the blinds or drapes, spray a nice light fragrance, brew a fresh pot of coffee, or bake some fresh cookies to make it appear and smell more homelike.
Ask yourself what you'd want to inspect if you were buying a home. Do your appliances work; are they clean? Does your bathroom look updated or at least uncluttered and tidy? Make sure your air conditioning and heating system is in peak condition, and you may also want to have your roof checked.
With just a few simple tips, you can alleviate unnecessary stress before you even list your house. When you do decide to list, it's essential to go with an agent or broker that has experience.
Buying or selling a home is not an easy task. That's why partnering with an established real estate agent is crucial to making the process go as smoothly as possible.
Laurie Ann Truluck grew up in Ocala, attended FSU in Tallahassee and returned to Ocala to teach elementary school in the Marion County Schools. She was then Director of Happy Hearts Kindergarten & Preschool before starting her multi-million dollar Real Estate business in 2002. She and her husband have three children (ages 14, 15 and 23). Their eldest graduated from a local school while their youngest two still attend public school in Ocala where they are actively involved in sports and other activities.
Laurie Ann and her TEAM of Realtors love to work with people moving to the Ocala/Marion County area so that they can share their love of their community and help them find their niche.
Laurie Ann and her team members take pride in going the extra mile to not only help our customers find or sell their Marion County home but also to find connections here that make their transition smooth and exciting.
Most of their business comes from friends, and referrals of friends, which, they feel, make their job fun and enjoyable. They also love the new connections they make from their Internet presence. They enjoy helping people reach goals, move on to new seasons of their lives, purchase their first home, make a real estate investment, upsize, downsize, or whatever the case may be.
Laurie Ann and TEAM would love the opportunity to work with you!
Call 352-877-3887 or find them on the web at www.latocalahomes.com, www.ocalaneighborhoods.com or on Facebook and other social media sites.
12730 Hwy 25, Ocklawaha FL 32179
This AMAZING 5 bedroom home PLUS apartment PLUS 4 car garage w/ plenty of room to add other cottages/bldgs on the 3 acres it sits on was TOTALLY RENOVATED in 2002-2004. Sitting on the North Shore of beautiful Big Lake Weir, it is convenient to Ocala and/or The Villages. Gorgeous wood floors were created w/ reclaimed wood from the lake. Master plus up to 2 more bedrooms & 3.5 baths downstairs plus 2/2 upstairs. Open kitchen, inside laundry & a full screened porch overlooking the lake in the big house. The apt is a 1/1 with a screened porch to enjoy as well. Detached 4 car garage plus 2 car carport. Lifetime top of the line metal roof. Coded gate and fully fenced with wonderful dock/covered area on the dock for rocking, sitting in the hammock and enjoying "docktails", and a boat lift big enough for a large pontoon boat.