By Cara Tompot | Staff Writer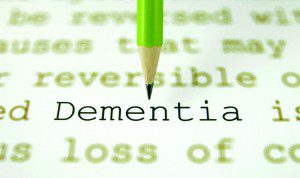 It's 2015, and it feels like the healthcare dialogue has shifted greatly in the last decade. We live in a society that constantly uses buzzwords like Alzheimer's disease and dementia. Movies such as Still Alice and Away From Her have brought these debilitating conditions into the limelight. Just recently at a World Health Organization (WHO) conference, a global action called for increased investment in promising research efforts for treating dementia. In many ways, the first step in curing dementia is learning how it develops and how certain risk factors contribute to a dementia diagnosis.
Recent studies point to a link between chronic lung diseases like chronic obstructive pulmonary disease (COPD) and the development of dementia. COPD is a progressive disease that restricts the airflow in and out of the lungs. As a result, sufferers of a chronic lung disease often experience shortness of breath, wheezing, coughing and the inability to perform simple tasks. Oftentimes, sufferers have very low oxygen levels, which can increase the risk for heart attacks, strokes and permanent brain damage.
After a fifteen-year study, scientists have concluded that these low blood oxygen levels (hypoxemia) and structural brain damage, such as the loss of white matter integrity, are just two ways that sufferers of a chronic lung disease have an increased risk for dementia. Additionally, hypercapnia, which is an increased amount of carbon dioxide in the blood—a common side effect of smoking and COPD, can increase the chance of cognitive impairment affecting domains such as information processing, attention and concentration, and memory loss. This proves a direct correlation between chronic lung disease and dementia.
In the wake of these new findings, researchers are determining whether maintaining optimal pulmonary health could decrease your risk for developing dementia. For individuals suffering from a chronic lung disease, this adds extra incentive to improve lung function, and many are turning to stem cell therapy for relief.
For too long, sufferers of COPD and emphysema have found that they didn't have any options to improve their condition. Now, a clinic based in the United States has developed three unique treatments using stem cells derived from the patient's own fat, blood or bone marrow. Stem cells have an innate healing property that allows them to regenerate damaged lung tissue. As a minimally invasive, outpatient procedure, patients are quickly able to return to their life and breathe easier. After treating over 1,000 patients, the Lung Institute (www.lunginstitute.com) explains that this innovative procedure slows the progression of the disease, in addition to restoring lung function and reducing inflammation. Patients report being able to breathe easier, which raises their blood oxygen levels and lowers their chances of developing Alzheimer's or dementia.
The benefits of improving your lung function seem relatively obvious: the ability to breathe easier, the chance to get back to the life you once had, an improved prognosis—the list goes on. Now, there is potential for improved lung function to also decrease the likelihood of developing a debilitating condition like dementia. As it stands, stem cell therapy may be the answer to slow down the progression of both lung disease and dementia.
If you or a loved one suffer from a chronic lung disease, the specialists at the Lung Institute may be able to help. You can contact the Lung Institute at 855-914-3212 or visit lunginstitute.com/health to find out if you qualify for these new treatments.