Don't pay thousands for spinal decompression!
By Compton Chiropractic Care –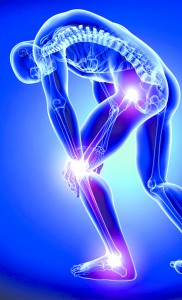 Sciatica is a pain that you would not want to wish on your worst enemy.  It is described as a sharp and shooting pain travels down the leg, but most people experiencing the symptoms will de-scribe it as a numbness, tingling or burning sensation.
You may have considered local newspaper advertisements advertising decompression, but don't want to pay thousands up front for long treatment plans.  Well at Compton Chiropractic there is a more affordable decompression therapy called Cox Flexion distraction technique that can relieve your sciatic symptoms.
What makes Cox flexion distraction different from other decompression machines is the doctor is with you at all times.  The doctor will use his hands and the machine to make corrections as he is administering treatment.  Ask yourself this question: Do you want a machine taking care of you or do you want a top rated experienced doctor there with you at all times that can make adjustments and provide you with better results with fewer visits?
Having the doctors at Compton Chiropractic control the decompression from start to finish guarantees that the patients will receive more effective care and much shorter treatment plans. The typical treatment is 8-12 visits where as other decompression therapies require a patient to undergo over 26 visits. Our doctors also works with your primary care physicians, neurologists, and neurosurgeons in order to provide effective conservative care first.   The truth is not every patient is a candidate for major surgery or prescription medication.
This conservative treatment has been shown to decrease disc pressure by approximately 75% thus allowing relief of the signs and symptoms of disc related pain (Sciatica). The average treatment time last about 15 minutes and most patients report feeling better in just a few visits.
The Cox Flexion distraction was developed by  Dr. James M. Cox For 50 years Dr. Cox has designed this decompression treatment; documenting the science of this non-surgical alternative to back surgery ap-proach to back pain relief in the hands of well-trained back specialists.
Evidence-based protocols are tested in laboratory trials and clinical trials supported by privately funded, clinician-volunteer, and federally funded research grants. Their objectives are to document the effect decompression has on the spine and its nerves to relieve pain (drops pressure) as well as the amount of time in days (29 average) and visits (12 average) it takes to relieve pain.
These protocols are well-defined in medically-published textbooks and peer-reviewed journal articles. Their proper application, even the amount of force, is taught in recognized postgraduate and graduate training programs. Patients seeking relief of their lower back pain and neck pain can rest easy knowing that Cox Technic flexion distraction protocols are safe, gentle, and well-documented to help them.
Doctor Compton shares that, "some patients are candidates for surgery in order to correct their sciatic symp-toms; however in most cases I able to postpone or prevent surgery for my patients."
The Doctors at Compton Chiropractic are graduates from Palmer College of Chiropractic and have been serving The Villages since 2006.   The Doctors are integrated with several local primary care physicians, urgent cares, neurologists, pain management physicians, and orthopedic surgeons.  This level of integration means that the patient benefits faster and more effectively.
Dr. Compton shares how many residents have become his patient's:
First:
• Most patients come directly to our office as referrals are not necessary.
• Others tend to start at their Primary care Physicians office (PCP).  The PCP will evaluate and treat with medication.  Then the patient presents to our office.
Second:
• We evaluate and treat the patient while working with the PCP if indicated.
• We treat as needed based on the patient's presentation (3-12 visits).  Should we fail to see results quickly we recognize the need to progress the case.  This means advanced imaging and orthopedic consultation.
COMPTON CHIROPRACTIC CARE
Providing Quality Chiropractic Care to patients in and around The Villages, Florida.
Our Philosophy
. Treat patients as individuals and perform a thorough exam
. Deliver an accurate diagnosis
. Treat patients with the highly reliable and world-known Palmer "hands on" Technique
. No long-term treatment plans or large out-of-pocket expenses
. Provide patients with non-surgical alternatives to pain
Our Facility Offers
. Medicare accreditation for DME bracing
. State-of-the-art treatment tables
. On-site digital x-ray
. Physical Rehab suite with cold laser technology
. Use of blood and urine testing to evaluate for food allergies and heavy metal toxicity
. Clinical Nutrition
. Quality care without the wait
Accepting
. Medicare . Blue Cross Blue Shield . Cigna, Aetna
. Humana . United Health Care plans . Personal Injury
TESTIMONIALS
"I suffered from sciatica for 25 years until a friend told me about Doc.  After 4 treatments I was back on the golf course and out of pain."
– K.R.
"I thought I would live with this pain for the rest of my life, But thankfully I was wrong and Doc was right." – M.M.
"Dr. C is an amazing Doctor who actually cares for his patients like they were family."
– A.O.
"My back feels twenty years younger."
– C.C.
"Although the Doctor was only able to give me temporary relief, he was responsible for getting me to great surgeon who helped me.  I will continue to see and trust Dr. Compton."
– T.A
Doctor Compton's office is located in The Palm Ridge Plaza off CR 466 and they accept all major insurances.  Office hours are M-F from 9am to 5 pm and Saturdays 9-2.
Compton Chiropractic added on another physician, Dr. Daniel Taylor to their practice.  With three physicians on staff, Compton Chiropractic can now more effectively serve it's increasing patient base.
Feel free to set up a free consultation to meet with one our doctors in order to determine what treatment plan may be right for you!
(352) 391-1126.