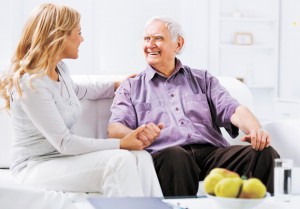 With so much of senior care and income planning tied to government programs, a needed perspective is understanding how budgets are measured. The federal government measures the impact of each program change made at the decade level, meaning what the effect on the budget is over the next ten years. At that macro level they calculate the growth in the number of seniors each year for the decade, which will be huge.
Individually, each family might also gain from having that perspective in their financial, social, spiritual, and health life views. While inflation has been tamed in the short-term, there is no guarantee it will remain at historically low numbers. Living and care situations for those that are aging may need adjustments, often tied to health issues. New technologies keep us all alive longer, resulting in more age related disease growth.
David and Angela Wilkins, owners of Assisted Transition – The Villages to The Gulf, are Certified Senior Advisors and partner with multiple experts in aging and long term care solutions. Assisted Transition provides a free service for families to provide a trademarked Transition Plan. Their local Leesburg office serves Lake, Sumter, Marion, Citrus, and Hernando counties. For services that are personalized or resourced, assistance is available from start to finish.
As active senior advocates, Assisted Transition hosts Senior Advocacy Symposiums multiple times per year to provide a forum for the experts they partner with. The inaugural version for caregivers was held on May 22nd, and provided access to government, non-profit, and for profit organizations that provide needed services to seniors and their families. The next one is scheduled for August 14th and will focus on decade planning. Call 352-356-8127 for the latest updates and to register early.
Seniors in training are mostly middle aged people who are thinking about how they want their lives to be when they become seniors. While seniors are considered those over 65 by the government, they cover a huge age range, with the post 100 year olds growing the fastest by percentage growth measurements. Old age is characterized by physical frailty more than chronological age. At any age the next decade needs a plan to address your probable changes.
A decade from now trends tells us nearly 20% of our U.S. population will be seniors, with parts of Florida over 40%. Of course, The Villages will be much higher, as the friendliest retirement hometown. Local, state, and federal government programs will be affected. To create the optimal future for your next decade, having the facts, resources, and experience that Assisted Transition can provide at no cost is important. Call them at 352-356-8127 or check their website at www.assistedtransition.com/TheVillagestotheGulf.
David and Angela Wilkins serve the Central Florida living and care placement needs of seniors. They focus on the growing retirement communities of The Villages and the surrounding towns and cities stretching to the Gulf of Mexico. Their office is in Leesburg, Florida and they can be reached at 352-356-8127.
Both are Certified Senior Advisors® with a passion for compassionate education of the life stages seniors go through, a term we call transitions. David has his MBA and came from a corporate marketing background. Angela was previously a certified elementary school teacher. Both have lost their parents and lived through the health concerns that have taken the lives of one of David's sisters and his only brother. Those experiences and serving as an ordained Deacon responsible for multiple widows has shaped their worldview.