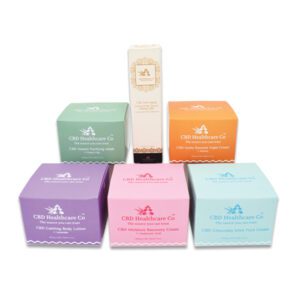 A common question people ask is what I should do between visits to my esthetician or dermatologist that are the most complimentary to achieving my beauty and skincare objectives. Some protocols used to restore and beautify the skin do so by inducing cellular trauma to stimulate the skin cells healing process increasing the production of collagen for restructuring and restoration of the skin's suppleness and elasticity reducing aging wrinkles while restoring its' radiance. Examples of these protocols are many – to include chemical peel, light/laser, or physical (i.e. needling) stimulation. This article will shed some light on how topicals containing higher concentrations of pure CBD (500mg/oz) are complimentary, can play a role in substantially improving and maintaining your results.
Our body has an internal mechanism for maintaining homeostasis (balance)
called the Endo-Cannabinoid System (ECS). One of the purposes of this system is to recognize when something is out of balance and signal the body for healing and restoration. This system manages inflammation for the deployment of white blood cells and collagen restructuring for healing. A CBD topical regimen is complimentary to treatments such as those described above as the ECS system responds to the treatment protocol induced trauma and/or cellular stimulation.
Additionally, CBD receptors can be found in the skin that when CBD is applied topically many benefits. Some of these include a more powerful anti-
oxidant response than vitamin E and C for repairing damaged skin (see https://www.projectcbd.org/medicine/cbd-preventative-medicine).
Further, clinical evidence indicates that CBD controls oil production in the sebaceous glands, can promote faster healing of damaged skin, and maintains the skin's balance when exposed to emotional, environmental, or hormone induced stress. Proven to reduce acne and other common skin irritations.
This when combined with "killer ingredients" such as retinol, Hyaluronic Acid, Coenzyme Q10 and others and our high concentration of 99.9% pure CBD in an all-natural botanical cream for deep penetration provide for amazing results.
The CBD Healthcare Company is one of a few offering a complete facial
beauty and skin care product line (figure 1). From our Anti-Aging serum to our imported French Clay Mask everything you need for a daily regimen. Our team has been servicing high end resorts, cruise ships, massage, spa, and therapeutic professionals for over 30 years. Our formulator has worked with the most prestigious brands having post-doctoral degrees in the fields of pharmaceutical and cosmeceutical formulations from Université Louis-Pasteur with more than 20 years researching and developing leading skincare and facial formulations:
CBD Anti-Aging Cream (https://cbdhealthcarecompany.com/product/cbd-anti-aging-concentrate-serum/) contains Coenzyme Q10 aids in collagen production and slows down the damage caused by photo-aging. High-purity extract from the Swiss alpine flower, Edelweiss, fortifies skin's protective barrier, enhancing its resistance to external stress factors.
CBD Hydra Renewal Night Cream (https://cbdhealthcarecompany.com/product/cbd-hydra-renewal-night-cream/) contains retinol, a vitamin A derivative that stimulates skin cell turnover and also helps eradicate imperfections and diminish the appearance of fine lines.
CBD Moisture Recovery Cream (https://cbdhealthcarecompany.com/product/cbd-moisture-recovery-cream/) with a key ingredient of hyaluronic acid which has anti-inflammatory properties, hydrates the skin, especially the upper layer of the epidermis providing a natural barrier to protect the skin from the environment.
CBD Instant Purifying Mask (https://cbdhealthcarecompany.com/product/cbd-instant-purifying-mask/) with imported French Clay gently cleansing and brightening skin, also calms it using one of the product's key ingredients—rosehip seed oil—which contains high amounts of antioxidants and unsaturated fatty acids.
Go to our website at CBDHealthcareCompany.com and get an additional 25% off our bundle website pricing for complete facial beautification protocol consisting of starting your day with the anti-aging serum followed by CBD Moisture Recovery Cream – to hydrate and protect your skin through the day. Returning home, apply the anti-aging serum followed by our CDB  Night Hydra Renewal Cream. Using the CBD Instant Purifying Mask one to two times per week.
Statements have not been evaluated by the Food and Drug Administration. CBD Healthcare Company products are not intended to diagnose, treat, cure or prevent any disease.