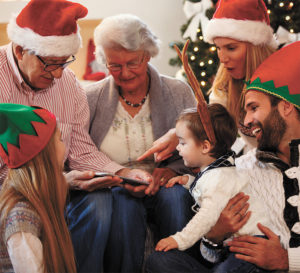 Yes, it's here again. The holiday season is upon us. Whether you're enjoying a small gathering, planning a party, want to get straight to the food (everyone's favorite part of the holidays!), shopping the sales, or hosting friends and family this holiday season, Ave Maria residents and guests alike love the big city conveniences and hometown goodness that can be found in Ave Maria.
Small Town Charm
The community is centered around a charming Town Center where weekly Farmers Markets are held every Saturday from 9 a.m. to 2 p.m. Shoppers can expect to find fresh locally grown produce and citrus, fresh seafood, Italian breads, local honey, soaps, candles, oils, jewelry, crafts, flowers, hats, handbags, clothing and more. Home to restaurants, boutique shops, and salons to name a few, the Town Center provides residents with many of life's necessities.
Unique experiences can be found in a visit to the Mother Teresa Museum or a tour of the stunning Ave Maria Oratory. And of course, an adventure safari tour in one of the Orange Jeep Tours is a great way to see private lands of the Collier family, namesake of Collier County.
Modern Conveniences
Ave Maria offers several styles of homes including single family residences with 2-6 bedrooms featuring lake, preserve, and golf course views. Amenities include an onsite waterpark, Panther Run Golf Club, tennis and bocce, Publix grocery market, private schools, and University, and sports fields and playgrounds.
Just a two-hour drive away from major metropolitan cities such as Miami and Fort Lauderdale, Ave Maria is also only 30 minutes away, from all the treasures of Naples, Florida: shopping, dining, and attractions such as Artis Naples Philharmonic, Sugden Community Theatre, and the Naples Pier with its sugar-sand beaches.
Community of the Year
One visit to Ave Maria and it's easy to see why this hometown has won the prestigious Community of the Year award for the past four years from the Collier Building Industry Association.
Ave Maria is a place where children ride their bikes to school, neighbors are friends, and life is, well happy.
Residents enjoy a seemingly endless array of activities, from organized events and activities, waterpark, aquatics center, a dog park and miles of walking trails. At Ave Maria, you don't just live here; you come alive here.
With homes from our three featured builders priced from the low $200s to $400s, Ave Maria indeed has something for everyone. Just a few hours south of The Villages on I-75. Make a trip of it and visit our 20 models open daily. Call (239) 325-3903 or visit avemaria.com to learn more.