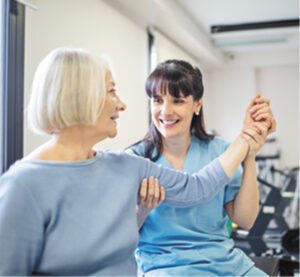 Multiple Sclerosis affects approximately 2.3 million Americans, but that number is thought to be much higher since the symptoms are often unspecified and confused with other disorders. With autoimmune disorders, the body's natural defense system (immune system) attacks itself and causes inflammation and damage to healthy tissue and organs.
Multiple Sclerosis is one of the fastest growing autoimmune disorders, affecting the CNS (Central Nervous System), which is made up of the spine, brain and optic nerves. When the immune system attacks the CNS, the myelin sheath, which is the outer protective layer of the nerves, becomes inflamed and can begin to deteriorate. The initial symptoms of MS often come and go, until the disease is much more advanced.
MS Symptoms
• Numbness & Tingling
• Balance Issues
• Vision Disorders
• Slurred Speech
• Cognitive Decline
• Lack of Concentration
• Burning Sensations
• Tremors
• Twitching Nerves & Muscles
• Paralysis
• Blindness
Autoimmune flares are when the body attacks itself. With MS, these flares are called exacerbations or relapses. An exacerbation can be mild to severe, but they will show signs of myelin inflammation and varying symptoms. An exacerbation can last from one day to a few weeks, depending on your progression and treatment.
Wellness plans play a role in keeping symptoms at bay. Eating a healthy diet, exercising, and healthy behaviors are key components to keeping you healthier in general. Avoiding certain foods that cause inflammation in the body, like gluten, saturated fats, and processed foods, has helped many individuals. Along with eliminating certain foods, adding anti-inflammatory nutrients is also very beneficial to staving off exacerbations. These foods include things like ginger, turmeric, omega-fatty acids, fruits and vegetables, and flaxseeds, to name a few. Physical Therapy plays a crucial role in treating MS and helping patients move well and function at optimal levels depending on their MS severity.
Managing MS With Physical and Occupational Therapy
Throughout the different stages of MS, physical therapy is a primary wellness and therapeutic addition to treatment. From the initial diagnosis to relapse and flares, physical therapy and occupational therapy are critical components of maintaining daily living routines, improving balance and range of motion, to name a few.
Therapists help patients stay active and mobile while teaching them ways to stay safe in their daily lives.
When patients suffer from flares or relapse, the therapist's main goal is to get them back to where they were and retrieve the progress that was made prior to the regression. As the disease continues to progress, therapists will incorporate additional adaptive equipment such as grab bars, shower chairs, reaching/grabbing poles, walkers, scooters, wheelchairs, etc. These are essential components to keeping patients safe and providing daily living assistance. Speech therapy can also be a beneficial means to help with any slurring or cognitive issues that may arise.
Innovative Therapies Group offers massage, physical, occupational and speech therapy. They embrace alternative and eastern medicine philosophies and will help you explore new inventive ways to combat your pain or disorders.
Types of Treatment Available with Physical Therapy
• Assessment and Evaluation Programs
• Difficulty Walking
• Fall Prevention and Balance Retraining
• Fitness and Wellness Programs
• Functional Training
• Gait Training and Balance Programs
• Manual and Massage Therapy
• Neurological and Neurodegenerative Retraining
• Vestibular Rehabilitation
To find out more or to schedule your appointment, please contact Innovative Therapies Group today.