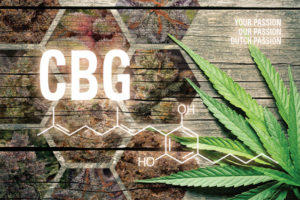 At this point, we've all heard our friends, neighbors, celebrities, and even medical practitioners touting CBDs multiple benefits and how it's helped them with pain, anxiety, cognitive functioning, and the list goes on and on.
High-quality hemp, which has all of the THC extracted, is higher in CBD, which also makes it higher in a cannabinoid called CBG (cannabigerol). Usually, CBG yields small amounts in each plant, but crossbreeding plants is helping to produce higher volumes of CBG. Why is this important? Everyone is buzzing about the new studies on the intricate effects of CBG and how it's seamlessly interacting within the endocannabinoid systems of mice. Because it's successfully reversed brain disorder (Huntington's disease), Lyme, MRSA, glaucoma, cancer, bowel disorders and more in these studies, CBG is considered a is a powerhouse when it comes to cannabidiol, in fact, it's referred to as the "stem cell" of cannabinoids.
Your CBD Store of Tampa carries a very exclusive brand called SunMed, which is superior in quality and sustainability. SunMed products are organically grown and harvested in Colorado and certified by the Department of Agriculture. One of the richest CBG products that SunMed provides is Neuro 900.
Neuro 900
CBG Rich 900 mg Water Soluble Neuro is now joining the SunMed lineup. This product has a unique CBG rich profile that works on a whole set of receptors that CBD may not interact with. This new exciting formulation still is surrounded by a liposome which will increase absorption rates.
The phytocannabinoid-rich (PCR) hemp has a naturally high CBD level, as well as an abundance of other beneficial cannabinoids (CBG, CBN, CBC) as well as flavonoids, terpenes, and essential amino acids. New SunMed Neuro is still dominant in CBD but has a much higher cannabigerol (CBG) amount (~4%) than standard broad-spectrum CBD products.
Neuro 900 Ingredients: Purified Water, Hemp Extract, Vegetable Glycerin, Sorbitol, Organic Quillaja Saponaria Saponins, Sodium Benzoate, Potassium Sorbate, Citric Acid, & Plant-derived Terpenes.
DISCLAIMER: SunMed Broad Spectrum Hemp Oil is intended to be used as an herbal supplement. Please consult your doctor before you quit taking any medications with intentions of replacing them with the natural and holistic option of CBD. These products have not been reviewed by the U.S. Food and Drug Administration (FDA) and are not approved treatments for any medical conditions.
The Science of Cannabidiols
Brain and nerve cells throughout the body have cannabinoid receptors (CB1 and CB2), so our bodies naturally react to cannabinoid derived from hemp extract. Our natural endocannabinoid system works synergistically with full-spectrum hemp extract, creating a multitude of beneficial reactions in the body, and maintains homeostasis (cellular balance and regulation). Our endocannabinoid cells have tiny receptors that take in chemicals and produce responses. This natural system in our bodies regulates things like mood, sleeping, immunity, pleasure, fine-motor control, memory, as it essentially regulates all brain, endocrine and immune function.
CBD is one of the thirteen active cannabinoids derived from hemp, which can alleviate or control many different forms of diseases and disorders with no THC. With hemp extract (CBD), the THC levels have been extracted. THC is what promotes the high, psychoactive feeling that many people associate with marijuana.
Your CBD Store uses a CO2 extraction process, which eliminates the need for chemical solvents and produces a high-quality, full-spectrum CBD. For our zero-THC products, the CBD is processed again to remove all traces of THC.
What Sets Your CBD Store Apart?
At Your CBD Store, we believe in bringing the highest quality CBD products to market. We formulate our products with our customers' needs in mind, using other cannabinoids and terpenes, creating unique synergies that increase efficacy, target specific ailments, and increase the binding of CBD. We believe you the customer should see our product from soil to oil and should be seeing the best product on the market along that journey. By setting the standards in the CBD industry, Your CBD Store is moving plant medicine to the 21st century. Phytocannabinoid rich (PCR) hemp has a naturally high CBD level, and an abundance of other beneficial cannabinoids (CBG, CBN, CBC), as well as flavonoids, terpenes, and essential amino acids.
Your CBD Store Products
Though hemp and marijuana are both cannabis plants, they are not the same. The chemical composition is different, especially when it comes to THC levels. Hemp has a much lower THC level, less than 0.3%. Our CBD products come in various forms and dosages to meet each customer's needs and preferences. You can choose from water-soluble, edibles, tinctures, soft gels, vaping e-liquids, and topical applications. We even have tinctures and CBD treats for pets.
Stop by Your CBD Store Today! Free Samples are Available.
Your CBD Store
Tampa
13721 N Dale Mabry Hwy, Tampa, FL 33618
813-435-3991
DISCLAIMER: At no point can we guarantee that a false positive on a drug test will not occur. CBD and THC-9 at this point are difficult to distinguish in field tests and other quantifiable drug tests. We do not recommend you take the product if this is a sensitive issue at your workplace, instead show your employer our HPLC lab reports for our CBD products to begin starting the conversation.
*The statements have not been evaluated by the Food and Drug Administration. The products are not intended for the cure, diagnosis, mitigation, treatment, or prevention of disease in man or animal.
Source:
https://sunflora.org/water-soluble/broad-spectrum-water-soluble-900mg-neuro-cbg-rich-neuro.html