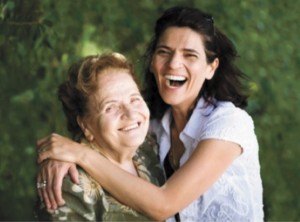 The aging process is universal, but you are unique.  The terminology and understanding of wellness, care, and living options has dramatically changed. While the internet has tons of information, the explanation of what it is, and how it applies to you is missing. Figuring out the maze of choices is overwhelming.
Assisted Transition has a free service to help. The trademarked Transition Plan™ is designed to help you figure out what the options are and what is best for your individualized needs and wants. By providing assistance from start to finish through our pre-screened partners, we refer only resources that match you.
A Certified Senior Advisor sits down with you and explains the differences between independent, assisted, memory care, and residential care homes. We provide you information about home care services, respite short term stays for caregiver relief, skilled nursing communities, and home health options.
We make a personalized assessment to understand your social, financial, emotional, physical, and geographic desires. We develop a plan to match selected senior living communities, and we offer personal tours to those chosen by you. Free assistance is provided in all aspects of the transition, and we follow-up.
Many people are curious why this unique personalized service has not been offered before. The Florida health care laws that changed in 2012 allow a referral fee to be paid by senior communities. That makes our service free to seniors and their families with a compensation system more similar to real estate.
David and Angela Wilkins own the Assisted Transition local franchised business called The Villages to The Gulf. Call them at 352-356-8127. They cover Lake, Sumter, Marion, Citrus and Hernando counties from their Leesburg office. They have a local website at www.assistedtransition.com/TheVillagestoTheGulf David and Angela Wilkins serve the Central Florida living and care placement needs of seniors. They focus on the growing retirement communities of The Villages and the surrounding towns and cities stretching to the Gulf of Mexico. Their office is in Leesburg, Florida and they can be reached at 352-356-8127.
Both are Certified Senior Advisors® with a passion for compassionate education of the life stages seniors go through, a term we call transitions. David has his MBA and came from a corporate marketing background. Angela was previously a certified elementary school teacher. Both have lost their parents and lived through the health concerns that have taken the lives of one of David's sisters and his only brother. Those experiences and serving as an ordained Deacon responsible for multiple widows has shaped their worldview.