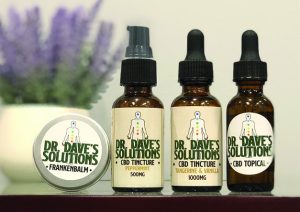 There are countless ongoing peer-reviewed studies on the medical outcomes of utilizing Cannabis as a drug therapy in patients that have cancer, multiple sclerosis, HIV/AIDS, cognitive damage, rheumatoid arthritis, PTSD, epilepsy, ALS, Crohn's, Parkinson's, Lupus, and many other disorders.  CBD oil is also a viable alternative for many patients wanting the healing properties of cannabis and its potent antiviral and anti-inflammatory effects without the strict regulations of medical marijuana.
The treatment for diseases like cancer, epilepsy and other chronic disorders require a higher dose of mg of CBD oil in tincture form, and it's imperative to see a certified marijuana physician that is experienced with treating a patient's disease and disorders with cannabis.
Recent studies have shown the following health benefits of CBD oil:
• Alleviates Seizures
• Controls & eases muscle spasm
• Anti-nausea
• Anti-psychotic
• Anti-tumor factors
• Brightens skin
• Cancer cell death
• Cancer cell growth inhibitor
• Fights viral infections
• Improves sleep
• Reduces anxiety
• Reduces beta-amyloid plaque
• Reduces cognitive impairment
• Reduces Seizures/anticonvulsant
• Reduces inflammation
• Relaxes organs and tissues
• Relieves pain
Our brain and nerve cells have cannabinoid receptors, so our bodies naturally react to cannabis (medical marijuana). The structure of cannabis interacts directly with our cells.  Our natural endocannabinoid system works synergistically with medical marijuana, creating a multitude of beneficial reactions in the body.  The endocannabinoid cells have tiny receptors that take in chemicals and produce responses.  This natural system in our bodies regulates things like mood, sleeping, immunity, pleasure, memory and much more.
There are two different forms of medical treatment through cannabis.  The first is the natural marijuana plant that contains both CBD and THC, and the second is the altered version of the plant that has been through a hybrid process to lighten the THC (tetrahydrocannabinol) level.  CBD or cannabidiol can treat many different forms of diseases and disorders with no THC.  THC is the mind-altering, euphoric component of marijuana that gives the "high" feeling.  With CBD plants, the THC levels have been extracted through a vigorous process, leaving zero to little THC levels.  CBD oil is an excellent alternative for patients that would benefit from cannabidiol alone, while other more complex medical cases require the additional advantages of THC combined with CBD in the marijuana plant.
Cannabis can be quite effective for many conditions that are difficult to treat using traditional pharmaceutical medications. Some of these include fibromyalgia, irritable bowel syndrome, migraine headaches, seizures, PTSD and neuropathic pain.  Medical cannabis should certainly be a consideration for those suffering from chronic diseases, or just looking for a more balanced and comfortable life.
History of Cannabidiol
Over 4000 years ago, Asian Emperors utilized cannabis for its healing properties, noting exceptional improvements in edema issues.  In ancient Greece and Egypt, cannabis is reported in many manuscripts, describing its use for medical conditions such as eye disease, joint inflammation and as an anesthetic.  Over 300 years ago, in one of Oxfords medical professional journals, it was touted as a means to reduce depression. Cannabis has even been reported to reduce the menstrual complications of Queen Victoria.  In the early 1900's, the United States began growing cannabis for pharmaceutical companies to formulate medications.
Certified Medical Marijuana Physician
Because this is strictly for medical use, there are multiple regulations and protocols that physicians must adhere to when prescribing medical marijuana.  Omni Medical Services has a longstanding reputation of experience in diagnosing and deciphering the need for THC and CBD in their practice.
Dr. David Crocker has counseled thousands of patients in the use of medical marijuana and is well known in Michigan and Florida as a medical marijuana expert and patient advocate.
"In our practice we've seen thousands of people benefit from the balancing properties of medical cannabis. The most common benefits we see are improved sleep, better mood, reduced pain, better appetite and a general improvement in quality of life.  Many of our patients have been able to reduce their dependence on narcotic pain medications, sleeping pills, anti-anxiety agents, anti-depressants and muscle relaxers."  Said Dr. David Crocker.
Dr. Crocker's experience and understanding of CBD led him to create his own CBD oil. Dr Dave's Solutions is the perfect option for the patient that is looking for relief without effects of THC. Omni Medical Services is proud to recommend Dr Dave's Solutions CBD oil to support patients as they journey to find relief from their health issues.
These products and amenities make Omni Medical Services a premier provider of Medical Marijuana certifications in Florida. When you choose to receive your care through one of their clinics, you'll receive treatment from a highly trained, compassionate doctor that specializes in providing safe, affordable, and reliable access to those seeking a medical marijuana certification. Omni's goal is to be the standard of care for their patients. They maintain an active role in the management of medical staff provided to each of their clients. With licensed doctors, caregivers and administrative assistants that are knowledgeable and well versed in all Florida medical marijuana laws, they are ready to help you through the protocol and get you on your way to being approved and able to use medical marijuana and CBD legally.
OMNI Medical Service
866-417-2002
www.omnimedicalfl.com
To find out more, please call 866-417-2002, or
visit their website at OmniMedicalFL.com.