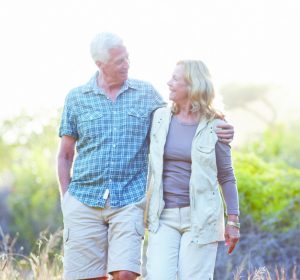 This spring look for your new Medicare card in the mail.  Beginning April 2018, CMS (the Centers for Medicare & Medicaid Services) will be sending you a replacement Medicare card.  It is expected to take a year to accomplish this due to the vast number of people on Medicare.  The great news is that the new cards do NOT include your social security number, so this should help in preventing fraud and reduce identity theft.  You can begin using the new card immediately, and rest assured that your benefits will not change at all.
Beware of Medicare Scam
Scammers might call telling you about your new Medicare card trying to trick you into sharing some of your personal information with them, such as your current Medicare number.  NEVER SHARE your Medicare number with someone on the phone.  You should guard your Medicare number and card, the same as you would your social security number.  Be sure to only give your Medicare number to physicians, pharmacies, other healthcare providers, insurance carriers, or others that you trust.  If someone calls you asking for your Medicare number or additional personal information, hang up on them immediately! You can always call 1-800-Medicare (1-800-633-4227) if you have any questions.
Kiefer Insurance
Getting an insurance policy issued or making changes can be confusing.  Trusting just any run of the mill company is often intimidating for most individuals.  How do you know you're getting the best advice?  Kiefer Insurance has the answers that you need.  In business since 1972, their family-owned company is trusted because of their impeccable service and commitment to their clients.
At Kiefer Insurance, they pride themselves on not working for the Insurance Companies, but instead, working for you!  They form life-long relationships with their clients, and the results are what keep them in the forefront of the community.
The Medicare Basics
Medicare is a sophisticated system, but maneuvering your way through the maze is the tricky part.  You'll want to have the best coverage based on what your income will allow.
Medicare has several parts:
• Part A (hospital)
• Part B (physician & out-patient services)
• Part C (Medicare Advantage Plan)
• Part D (prescription drug coverage)
Because Medicare only covers approximately 80% of Part B expenses, most individuals will need to enroll in supplemental coverage to cover the cost associated with outpatient services.  At age 65, most people enroll in Medicare Part A & Medicare Part B. Medicare only covers about 80% of Part B expenses. You are responsible for the other 20%.
When you opt to enroll in Medicare Part C (Medicare Advantage Plan), it combines Part A, Part B and sometimes Part D coverage. This is similar to PPO & HMO plans, which have co-pays or deductibles instead of the 20% balance that Medicare does not cover. The benefits depend upon the policy you select.
To find out more, please visit www.medicare.gov, or Call KIEFER INSURANCE to arrange a no obligation explanation of these Medicare choices. They represent a carefully selected group of financially sound and reputable insurance companies to offer you the best service possible and most comprehensive coverage at competitive prices. They do more than sell insurance; Kiefer Insurance provides peace of mind. For more than forty-five years, they've maintained their role as the trusted agency in Ocala.
For more information on Kiefer Insurance and how they can partner with you to get you on the right track, please call 352.732.7501, or visit their website at kieferinsurance.com.