By Dr. Sam Ho, chief medical officer, UnitedHealthcare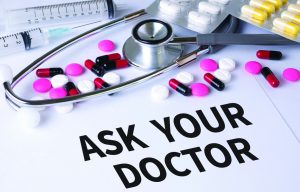 If your doctor or dentist prescribes a pain reliever, take charge of your health and find out exactly what you are getting. UnitedHealth Group medical experts recommend you ask your doctor these questions about any opioid prescription. Common opioid brand names include Vicodin and Percocet.
Why do I need this medicine?
Ask your doctor for reasons why it is right for you.
Are there other options that will address my pain?
Opioids are not the only option for treating pain. Other options are available. An over-the-counter pain reliever (such as Tylenol®, Aleve® or Advil®) may be enough, or alternate treatments such as physical therapy or chiropractic care could give the same results.
How long do I take this?
Extended opioid use can increase the risk of dependence and addiction. Talk with your doctor about how long you should take the medicine and whether it should be refilled.
Visiting the dentist with your teen?  Make sure to inquire about dosages and usage and any prescription renewals.   Statistics show that dentists prescribe 47 percent of all opioid prescriptions to teens ages 15-19 and young people are among the highest risk populations for opioid misuse.
Does this medicine line up with current medical guidelines?
The Centers for Disease Control and Prevention (CDC) has published specific guidelines, directing doctors to prescribe the lowest dose for the shortest length of time possible.
What are my risks for addiction?
Some people may be more prone to addiction than others. A report published by the CDC suggests that the risk of chronic opioid use rises with each additional day after the third day, with a steep rise after the fifth day.
If your doctor or dentist prescribes a pain reliever, take charge of your health and find out exactly what you are getting by asking your physician about dependency, dosage and alternate treatments that may be as — or more — effective over the long term.
How does this medicine mix with other medicines I'm taking?
Opioids can be deadly when mixed with other drugs, especially those taken for treatment of anxiety, sleeping disorders and seizures. It's a bad idea to mix alcohol with an opioid pain reliever or muscle relaxants.
What are the expected side effects?
These vary. They might include feeling sick to your stomach, sleepiness, extreme excitement, itching and more. Talk with your doctor.
For additional information and resources visit https://newsroom.uhc.com/opioids.html.
Dr. Sam Ho is currently Chief Medical Officer for UnitedHealthcare, UnitedHealth Group's health benefits division, and is responsible for the clinical, cost, and experience outcomes of 50 million UnitedHealthcare members, in commercial, Medicare, Medicaid, and military health plans.