Dr. Jason P. Wilson, Board Certified in General Surgery, Specializes in Breast Oncology Surgery and Melanoma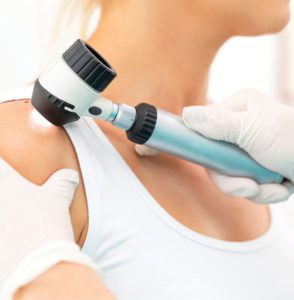 One of the benefits of living and working on the West Coast of Florida is the opportunity to enjoy the outside for so much of the year. We are fortunate to live in the Sunshine State with so many sporting events and opportunities for outdoor recreation activities. As I write this, many of us remain under safer at home orders as we try to mitigate the effects of COVID-19. With so many fitness centers closed in an effort to promote social distancing, there may be more people looking to exercise outside and take advantage of living and working in Florida.
With our year-round outdoor activities in Florida, we must make sure we stay safe when it comes to our time in the sun. May is Melanoma Awareness month. Melanoma is a type of skin cancer that can be caused by too much exposure to UV rays from the sun. The incidence of melanoma has been increasing over the past several years, and the American Cancer Society estimates that there will be over 8000 new melanoma cases diagnosed in Florida in 2020.
Fortunately, most cases of melanoma are diagnosed at an early stage. When melanoma is diagnosed at an early stage, the prognosis is very good. There are at least two broad strategies to stay safe from melanoma. The first is prevention. The best thing you can do to help prevent melanoma is to make sure you stay safe in the sun. Limit your time in the sun to 10-15 minutes maximum unprotected. If you need or want to go out, try to avoid going out between 10:00 AM and 4:00 PM as this is the time when the UV rays are going to be the most severe. For times you need to be out in the sun during the day, it is best to be covered, and this includes wearing a hat and sunglasses. Consider UV protective clothing.
In addition, it is important to wear sunscreen when you are outside, and it is important to follow the instructions on the label. The American Cancer Society recommends wearing at least SPF 30 sunscreen, and it is important to make sure that you cover all of your exposed skin and pay particular attention to your face and ears. It is also important to make sure that you reapply your sunscreen at least every two hours. It may need to be more frequent if you are sweating or swimming in the pool or in the ocean. Sunscreens containing zinc or titanium are most effective.
The second strategy against melanoma is early detection. It is important that if you have any areas on your skin you are concerned about that you see a dermatologist or your primary care physician right away so that they can evaluate you. For any skin lesion, we want patients to be thinking about the ABCDE's of skin cancer.
A is for asymmetry. We are looking to see if the area is round or has a more irregular shape.
B is for border. We are looking to see if the edge of the lesion is smooth or more irregular in appearance.
C is or color. We are looking to see if it is one uniform color or if there are multiple colors within the lesion.
D is for diameter. We are looking to see if it is larger than the eraser of a pencil (6mm).
E is for evolution. We are looking to see if it has changed over the past several weeks to months.
If you are concerned about any of these findings reach out to your primary care physician or your dermatologist.
Florida is a beautiful place to live and work. Please take these precautions so you can continue to enjoy our weather and stay safe from melanoma.
Remember, a good tan is not healthy, but rather a sign of damaged skin!
Dr. Jason Wilson is board certified in general surgery and specializes in breast oncology surgery and melanoma. He received his undergraduate degree in biology from Furman University in Greenville, South Carolina. He then earned his Doctor of Medicine from the University of Florida in Gainesville, FL. Dr. Wilson then completed a general surgery residency at the University of Florida, before completing a surgical oncology fellowship at Roswell Park Cancer Institute in Buffalo, New York where he was awarded the E. D. Holyoke Surgical Oncology Fellow award. Dr. Wilson serves on the BayCare Medical Group Board of Directors and is the president of the Morton Plant North Bay Hospital Medical Staff. He serves on national committees including serving on the Governing Council of the Young Fellows Association of the American College of Surgeons.
BayCare Medical Group
Comprehensive Breast Care Center
400 Pinellas St., Suite 200
Clearwater, FL 33756
2102 Trinity Oaks Blvd., Suite 102
Trinity, FL 34655
To schedule a consultation with Dr. Wilson, please call (727) 462-2131.