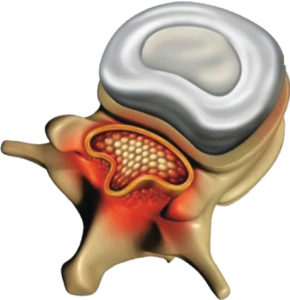 Many people think that aches and pains, including back pain, are an inevitable part of aging – but they're wrong. While age is a factor in conditions like spinal stenosis, herniated discs, arthritis, and other back problems, that doesn't mean we're all in for a future of pain.
Here at Spine & Pain Institute of Florida in Lakeland, Florida, Navdeep Jassal, MD, our board-certified pain management national expert, not only offers highly customized treatments for spinal stenosis, but he can help you protect your back and overall health to prevent back pain.
What is spinal stenosis anyway?
Spinal stenosis is a condition that develops when your spinal column narrows. The condition usually develops in either your lower (lumbar) or neck (cervical) spine.
Your spine consists of a series of vertebrae separated by rubbery discs that provide support, flexibility, and shock absorption. Your vertebrae create a column that surrounds and protects your spinal cord. That column is narrow, and any inflammation or structural irregularity can make it narrow.
The narrowing of the spinal canal can cause a number of symptoms such as pain, numbness, or tingling sensation in your lower back, legs, or buttocks. Typically, these symptoms worsen when you are standing or walking and get better if you sit or bend forward. Sitting or bending forward provides relief because it "opens" the space in the spinal canal and alleviates the pressure on your spinal cord. If left untreated, symptoms of spinal stenosis gradually worsen over time, limiting your ability to stand, walk, and perform daily activities.
What causes spinal stenosis?
Several factors can cause spinal stenosis. For example, herniated discs, arthritis, bone spurs, thickened ligaments, and tumors can all lead to spinal stenosis. You might also develop spinal stenosis from general degenerative wear and tear on your spine.
While your age is a risk factor for all of the conditions that can cause spinal stenosis, that doesn't mean it's inevitable.
Preventing spinal stenosis
Starting and maintaining healthy habits now is critical to reducing your risk of spinal stenosis and other back problems. For example, getting regular exercise is not only great for your overall health, but it keeps your spine healthy and flexible and helps you manage your weight — another contributing factor to a variety of conditions that cause spinal stenosis. Even taking a brisk 30-minute walk every day can help.
You should also make time to stretch. We're not saying you have to become a yoga devotee, just take time to stretch your body. Keeping your muscles and connective tissues supple and flexible decreases your risk of injury.
You should also pay attention to your posture. Too many of us spend our days slouched at a desk or hunched over scrolling through our phones. Poor posture stresses your muscles, connective tissue, and vertebrae, which can eventually contribute to spinal stenosis and other problems.
Avoid unhealthy habits like tobacco use, vaping, and excessive alcohol consumption. Protecting your overall health reduces your risk of a variety of health problems.
What if I already have back pain?
Even if you already have back pain, it doesn't condemn you to a life of discomfort. We offer customized pain management services, including treatments like the mild® procedure and Superion® interspinous spacers, to create more space in your spine. These are two Medicare approved options that will help you decrease pain, stand tall and walk farther. Dr. Jassal has experience amongst his own patients to reduce pain by 72% and opioid reduction by 64% on average with such treatment options.
We're committed to helping you lead a pain-free life. Give our office a call or make an appointment online today to learn more about how we can help alleviate your back and neck pain and help you lead an active and healthy life.
About Dr. Jassal
If you want an award-winning expert who offers the latest treatments to reduce pain, look no further than Navdeep Jassal, MD. At his practice, Spine & Pain Institute of Florida, located in Lakeland, Florida, Dr. Jassal treats a wide variety of pain types with comprehensive, personalized, evidence-based care.
Dr. Jassal started his medical education at the University of California, San Diego, where he earned his bachelor of science in biology. He then continued onto Ross University School of Medicine in Dominica, West Indies, completing his Doctor of Medicine degree. He completed his physical medicine and rehabilitation residency at the Zucker School of Medicine at Hofstra/Northwell in Great Neck, New York, and was elected chief resident during his final year. Dr. Jassal then rounded out his medical training with a pain medicine fellowship at the University of South Florida Morsani College of Medicine in Tampa, Florida.
Today, Dr. Jassal is certified by the American Board of Physical Medicine and Rehabilitation in both pain medicine and physical medicine and rehabilitation. He leverages his pain medicine specialty to help patients manage even the most complex pain.
Dr. Jassal treats chronic and acute pain, including cancer pain, neurological pain, and musculoskeletal pain. To do this, he offers each patient a personalized interventional treatment plan that may include tailored physical therapy, medication, and procedures like implantable spinal cord stimulators, intrathecal drug delivery systems, lumbar decompression, minimally invasive sacroiliac joint fusion and more.
When he's not treating patients, Dr. Jassal extends his expertise to others. He serves as an assistant professor for the Department of Physical Medicine & Rehabilitation at the University of Central Florida as well as an assistant clinical professor for the University of South Florida's pain medicine fellowship. He is also actively involved in research to uncover new, minimally invasive ways to treat spinal pain.
Dr. Jassal is an award-winning physician. In the Tampa edition of Top Doctor, he was voted the #1 Tampa pain physician in 2018 and was runner up in 2019. The University of South Florida named him Pain Faculty Attending of the Year in 2018. In addition, he recently won first place at the annual meeting of the American Society of Interventional Pain Physicians for his research and consistently presents at regional and national conferences on his outcomes.
SPINE & PAIN INSTITUTE OF FLORIDA
833-513-7246 (PAIN)
FAX: (863)-333-4007
www.spiflorida.com
1417 Lakeland Hills Blvd. Ste 201, Lakeland, FL 33805