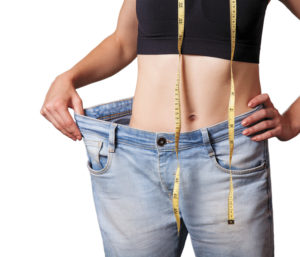 Despite your best intentions, you might have found yourself overindulging during the holiday season. Do your jeans feel a little bit tighter all of a sudden? Weight gain is a normal side effect of the holidays but luckily there are some easy ways to shear off those extra pounds when the Halloween candy and Christmas parties have passed.
1. Keep Eating
You might be tempted to start skipping meals after a couple of months of seasonal overeating, but missing out on meals only makes you more likely to eat extra in the long run. Stick to three solid meals a day and some snacks to get your weight back to normal.
2. Move Your Body
As well as the traditional heavy eating that comes with the holiday season, we usually also find ourselves sitting around more as we spend time chatting with friends and watching Christmas movies with family. Get yourself back into a decent fitness routine and use exercise to get rid of those extra pounds.
3. Cook at Home
You've probably been eating out more often over the holidays, whether it's at relatives' houses or restaurants with friends. By cooking your meals at home after the festive period you can control your meals and portions to save money and help you lose weight at the same time.
4. Eat Less Carbs
Your body tends to cling to water weight following the holiday season because of all the extra salt and sugar you've been eating. Don't cut out carbohydrates completely but try to go easy on breads and potatoes to avoid holding onto that water weight.
5. Reach for Veggies
There are natural appetite suppressants in vegetables so try filling up on veggies before you reach for fattier or more stodgy meals. The extra vegetables will help you avoid gaining extra weight while also filling you up with a healthy, low-calorie alternative.
6. Use Smaller Plates
For one month, serve your evening meal on a smaller plate. The simple switch from a standard 12-inch dinner plate to a slightly smaller serving plate will ensure that you serve yourself more reasonable portions and cut off the extra calories that you've been consuming over Christmas.
7. Try Dry January
After a heavy few weeks of work parties and nights out you could probably do with a month away from alcohol. Dry January involves cutting out alcohol for a full month and you'll be amazed at the calories you save and the weight you lose with this simple plan in place.
8. Tidy Your House
You might find that your house is in a bit of a tip after hosting houseguests or dashing in and out to different social events all month. Getting your back into a good deep cleaning can actually burn masses of calories, so sort out your home and your body at the same time by scrubbing those floors and tossing out the trash.
These eight tips will have you back to your preholiday weight in no time so you can remember the season fondly without regretting all those little indulgences.