By Fernando G. Serra, MD., FACS –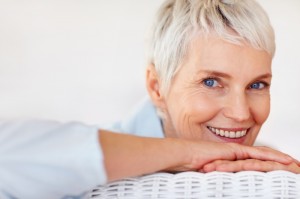 Everyone ages. With age comes wisdom, and wrinkles, and dark circles under the eyes, and sagging features. If you look in the mirror and the person staring back at you appears tired and older than how you feel, don't lose hope. There are various different procedures that can have you excited to look in the mirror every morning and put you best face forward eery day. If looking better is something you are concerned with then facial rejuvenation might be the answer. What does it look like and feel like to have beautiful, healthy, younger looking skin on an ongoing basis? We all want to have the kind of skin that stares back at you in the bathroom mirror with a glowing radiance.
Dr. Serra, of Central Florida Plastic Surgery, is a facial rejuvenation specialist and injectable treatment expert. Since 1998, his patients have seen excellent results from the aesthetic procedures he performs with meticulous attention to detail. Dr. Serra specializes in the Mini Face Lift, Botox and other fillers, lip augmentation, and Blepharoplasty (both cosmetic and functional eye lid lifts).
Below are some of the most common questions patients ask when considering Botox, Injectables, and the Mini Face Lift.
How do I know which injectable is right for me?
The choice of an injectable agent is critical to the successful treatment of wrinkles, folds, and facial depressions. An individual consultation with Dr. Serrawill give you an accurate assessment of what will be best suited for your needs. Often, a combination of agents (i.e. Botox, Juvederm, Restylane) may be used to achieve optimal results in different portions of your face.
How long can I expect the results to last?
The duration of your results will depend upon which filler you receive. Most fillers are not permanent and you will need to undergo periodic repeat treatments to maintain the results. In general Botox can last up to six months, Restylane & Juvederm up to a year.
Are these procedures safe?
Botox, Juvederm and Restylane all have an excellent safety record. And Botox has one of the highest patient satisfaction ratings of any cosmetic procedure.
Will the injections hurt?
As with any injection or rejuvenation procedure there may be some mild pain. However, Dr. Serra uses a variety of measures to minimize discomfort. Ice, topical anesthetic creams, and/or nerve blockers such as lidocaine are all techniques used to reduce pain, bruising, and swelling.
Will I bruise?
This varies from person to person. In general, Botox rarely causes bruising. However, facial fillers, especially near the corners of the mouth often result in mild bruising. Avoidance of blood thinners can help reduce bruising, as long as you are cleared to stop these by your medical doctor. Make-up can be applied the same day for camouflage, if necessary.
What is a Mini Face Lift?
Now by combining two of the most popular wrinkle fighters, Botox and fillers, we can offer a simple non-surgical alternative to a facelift with minimal pain, no recovery time, instant results, and significant financial savings. Botox is used to prevent new wrinkles from appearing while fillers are used to fill the ones you already have.
"People want to look on the outside the way they feel on the inside, and with today's modern technologies, we can help," Dr. Serra says. Everything from noninvasive procedures such as injectables and minimally invasive procedures such as SmartLipoTM to more traditional forms of plastic surgery are available, for a full spectrum of services to meet the expectations and desires of the modern plastic surgery patient. "Recently, I have concentrated on more minimally invasive techniques and procedures," Dr. Serra says. "People are so busy today that they don't want to disrupt their lives. With the advances in plastic surgery and technology, people now know they can get procedures that are less invasive with less downtime, anesthesia and risk, and still get great results."
If you would like to find out which rejuvenation procedure is best for you schedule a consultation with Dr. Serra today at 352-259-0722 or 1-800-A-NEW-YOU.