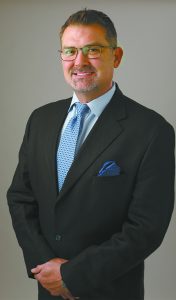 More than 22 million Americans have cataracts, and they're the most common cause of vision loss in people ages 40 and older.
A cataract can form in the back, center or peripheral area of the eye's lens, which lies just behind the iris and the pupil. The lens gives clarity and brightness to one's vision. Once a cataract begins to form, it slowly clouds and blurs vision and dims colors. Often the change is so subtle it goes ignored for years. With time, however, blur and glare can become a problem, muting details and making bright lights like sunlight, indoor lighting and headlights uncomfortable. Left untreated, cataracts can lead to blindness.
The thought of eye surgery causes many people to avoid getting treatment for their cataracts, even as it robs them of vision. If this describes you, here are some facts to help alleviate your concerns.
Every year, more than 3 million Americans have cataract surgery, making it the most commonly performed surgery in the country, and one with a remarkably high satisfaction rate. After cataract surgery, 90% of patients find their vision restored back to optimal, regardless of how poor their vision was before. Many patients discover they're able to reduce or even eliminate their need to wear glasses, which for many may be for the first time in their lives. "This is because of the next-generation of refractive laser cataract procedures and advanced intraocular lens replacements, or IOLs," says Boardcertified ophthalmologist and cataract surgery specialist, Dr. Scot Holman. Dr. Holman was one of the area's first surgeons qualified to perform Femto laser surgery, the most advanced system to quickly and safely remove a cataract-afflicted lens without the use of blades or cutting. "In just minutes, the Femto laser, in conjunction with advanced ultrasonic technology, safely and painlessly removes the clouded lens," says Dr. Holman. "Then I replace the it with one of the revolutionary new IOLs designed to address the individual patient's vision problems, from astigmatism, to poor distance vision or close-up vision, or both. We even offer a new, FDA-approved extended range of vision lens called the Symfony, designed to provide seamless vision correction at all distances, enabling everything from reading to driving." Dr. Holman was the first surgeon in Central Florida to implant the Symfony® extended range of vision IOL, making him a local leader in cataract procedures.
"With cataract surgery, you get more than just removal of the diseased lens, but also a new lens that can help correct a multitude of vision problems you're having," says Dr. Holman. "This allows many people to enjoy better vision than they may have had in years, or, in some cases, ever. As a surgeon, it makes me feel tremendously satisfied to not only be able to correct a problem, but also deliver an improvement to a person's quality of life."
Most patients notice improvement in their vision within 1-2 days of surgery, and some just hours afterward. Many normal activities can usually be resumed days following surgery, making downtime minimal.
If you've been diagnosed with cataracts or suspect you may have them because your vision has become clouded, you have difficulty tracking golf balls, colors have dimmed or bright lights are causing glare or haloes, or if you simply haven't had a comprehensive eye exam in awhile, consider visiting your local Lake Eye Associates, with four offices in Central Florida. Lake Eye's Board-certified ophthalmologists can diagnose and assess your eye health and explain the full list of options available to help restore your vision to healthy clarity.
Lake Eye Associates
352-750-2020
www.lakeeye.com